GLLP: Global Laboratory Leadership Programme
---
To ensure that laboratories can effectively play their critical role in the detection, prevention and control of diseases, laboratory leaders worldwide need to address complex and changing demands for services and to build strong collaborative networks. Specialized training in leadership and management can support these skills in laboratory directors and senior laboratory managers.
Towards this end, leading organizations are partnering to develop a Global Laboratory Leadership Programme (GLLP) targeting human and animal health laboratories, as well as laboratories with public health impact (e.g. environmental, agricultural, aquatic, food or chemical laboratories).
The GLLP supports the Laboratory Leadership Competency Framework (the Framework), a document that was developed to harmonize and build global consensus on critical laboratory leadership competencies applicable across human, animal, environmental and other relevant health sectors.
The Framework consists of nine competencies:
Laboratory system
Leadership
Management
Communication
Quality management system
Biosafety and biosecurity
Disease surveillance and outbreak investigation
Emergency preparedness, response and recovery
Research
The Framework is available in English, French, Russian and Spanish.
The GLLP is flexible allowing countries to adapt the programme to meet their individual needs. Several field validations of the GLLP Learning Package are ongoing to test and refine GLLP course materials.
4th GLLP Partners meeting at FAO, November 2019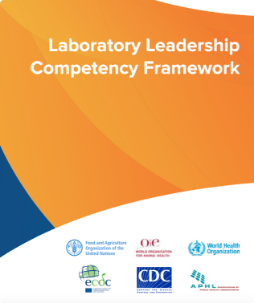 Available in different languages: