Strategic Partnership for Health Security and Emergency Preparedness (SPH) Portal
The SPH Portal is an interactive digital platform that facilitates the sharing and exchange of information on multisectoral health security investments, activities and capacities on a national, regional and global scale.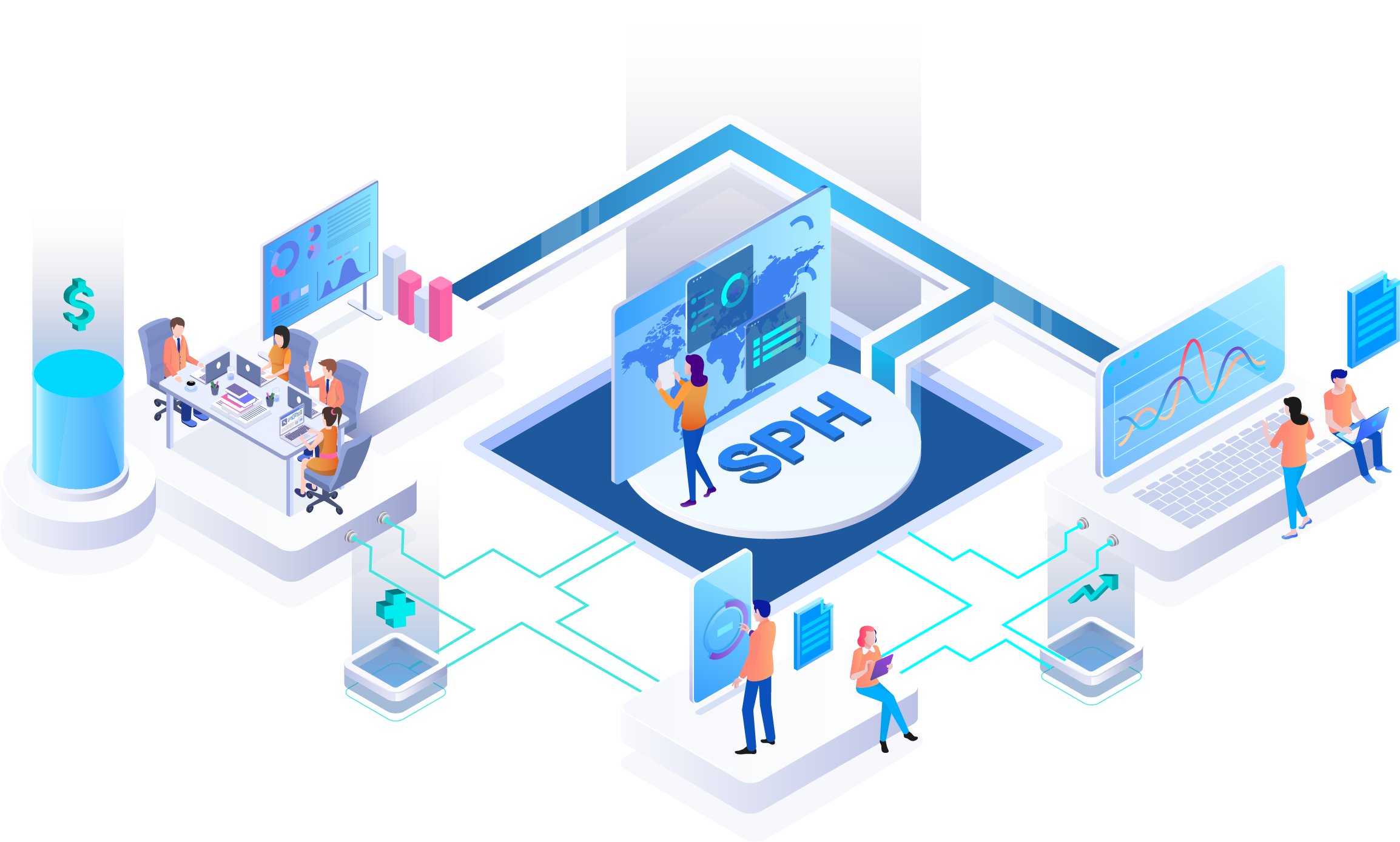 About us
The number of investments and activities tracked through the portal is constantly growing, as is the list of partners, including Member States, intergovernmental organizations, development banks, institutes and non-state actors who provide data for the portal on their bilateral and multilateral health security investments and activities. This visualization of the global partner and donor landscape facilitates the alignment and harmonization of stakeholder initiatives to accelerate the implementation of the International Health Regulations (IHR, 2005).
The SPH Portal also acts as a centralized source for IHR monitoring and evaluation data and reports, including States Parties Self-Assessment Annual Reporting (SPAR), Joint External Evaluations (JEE's), After Action Review (AAR), Simulation Exercises (SimEx), as well as National Action Plans for Health Security (NAPHS). The portal also provides stakeholders with documents, data and resources covering key areas vital for global health security, such as One Health operations, health systems, universal health coverage (UHC), Sustainable Development Goals, pandemic influenza preparedness, disaster risk management, antimicrobial resistance (AMR), WHO Emergency Dashboard, WHO Global Health Observatory (GHO) and the IHR (2005).
The portal offers a one-stop platform where partners and donors can identify gaps in country health security capacity, determine opportunities to target their financial and technical resources for the maximum public health benefit and discover mechanisms to partner with countries.
Implementing the IHR (2005) through Collective Action
The International Health Regulations (IHR) — approved by all Member States of WHO in 2005 and entered into force worldwide in 2007 — require countries to develop, strengthen and maintain minimum national core public health capacities to detect, assess, notify and respond to events that may constitute a public health emergency of international concern.
The role of WHO in facilitating collaboration and assistance in capacity-building is specified in Article 44.2 of IHR (2005), which states that "WHO shall collaborate with States Parties, upon request, to the extent possible, in: (a) The evaluation and assessment of their public health capacities in order to facilitate the effective implementation of these Regulations; (b) The provision or facilitation of technical cooperation and logistical support to States Parties; and (c) the mobilization of financial resources to support developing countries in building, strengthening and maintaining the capacities provided for in Annex 1".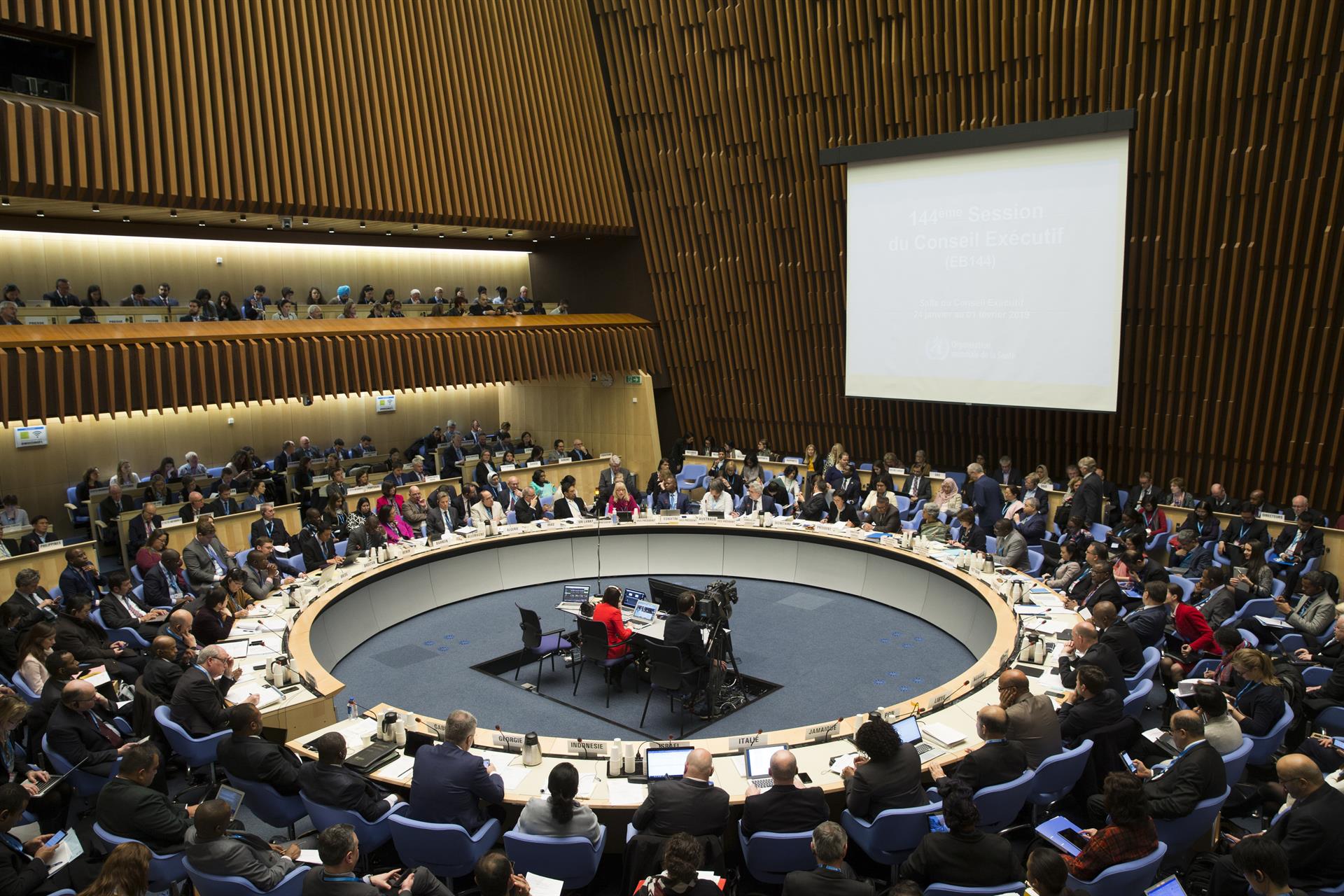 Resolutions
In order to develop baseline capacities of Member States, the World Health Assembly resolution "WHA 69.21" further identified WHO's critical convening role to facilitate strategic cooperation and partnership between and within States Parties along with regional and international partners, donors and networks. The WHO Strategic Partnership for Health Security and Emergency Preparedness (SPH) Portal is designed to foster these relationships, working in close cooperation with the WHO regional and national offices.
The usage of the SPH Portal by Member States has been constantly increasing since its creation in 2015. The Executive Board meeting resolution "EB146.R10" expressed that the Strategic Partnership for Health Security and Emergency Preparedness (SPH) Portal is a fundamental tool that all Member States have adopted in order to monitor progress in health security capacities, in the identification of needs, gaps and priorities, and in mapping and sharing crucial information on investments and resources. World Health Assembly resolution "WHA A73/14" acknowledged the role of the SPH Portal as a central repository for data and reports on IHR Monitoring and Evaluation Framework assessments.
Validation
All data in the SPH website is input by the SPH team after being obtained from donors and partners directly, from WHO regional and country offices, from the countries themselves and from public websites.
The SPH team has a data validation process in order to ensure that data delivered to stakeholders is reliable and accurate. The process includes review and verification of the data prior to publication and periodic communication with donors, partners and countries to provide for updates.