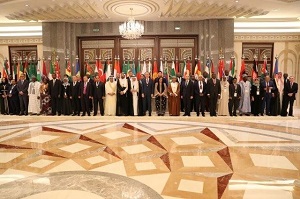 The 7th Session of the Islamic Conference of Health Ministers (ICHM) will be held on 15-17 December 2019 in Abu Dhabi, United Arab Emirates.
Ministers of Health and high-level representatives from the Member States, various OIC institutions and international organizations will attend the meeting.
The three-day Conference will discuss the priority health issues and review various aspects of the health status in OIC Member Countries, including health developments and situations, major concerns, requirements and priorities, among others.
SESRIC will participate in the Conference and, among others, contribute with a keynote presentation on the 'State of Health in OIC Countries' based on the main findings of its OIC Health Report 2019, which serves as the main technical background document of the ICHM.
Please click here for more information