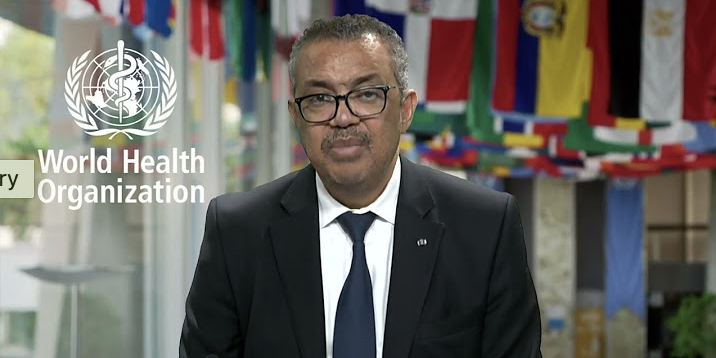 WHO Director-General Dr Tedros Message to mark the International Day for Disaster Risk Reduction (13 Oct 2022)
Area of work:
Published: 14 October 2022
The United Nations General Assembly has designated 13 October as the International Day for Disaster Risk Reduction (IDDRR) to promote a global culture of disaster risk reduction. This is an opportunity to acknowledge the progress being made toward preventing and reducing disaster risk and losses in lives, livelihoods, economies and infrastructure in line with the international agreement for reducing global disaster risk and losses, the Sendai Framework for Disaster Risk Reduction 2015-2030, adopted in March 2015.
In 2022, the IDDRR focusses on Target G of the Sendai Framework: "Substantially increase the availability of and access to multi-hazard early warning systems and disaster risk information and assessments to people by 2030."
To mark this occasion, WHO Director General Dr. Tedros has given a powerful video message, in which he recalls the devastating impact of the recent floods in Pakistan and highlights that the IDDRR reminds us that while we cannot prevent all disasters, we can reduce their impact by investing in early warning systems and engaging with communities so they can understand and manage the risks they face.
WHO promotes the full and effective contributions of all relevant stakeholders in reducing health risks and consequences of emergencies and disasters to build resilient communities, countries and health system through the implementation of multi-hazard disaster risk management.
Please click here to watch the video.