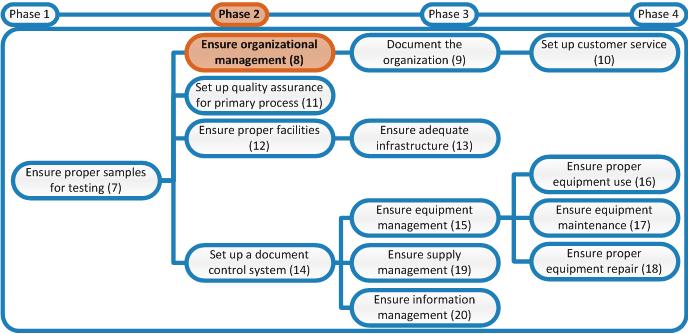 Title
It is strongly advised that the laboratory manager is trained in change management
Why
Implementing a quality management system is a process of change. By reacting correctly to critical remarks and resistance towards implementing the quality management system the Laboratory Manager can prevent that staff stops cooperating. This is called change management. Change management is necessary to keep as many staff as possible involved in this process.
What
Although not required as part of the quality management system, it is strongly advised that the Laboratory Manager participates in a training in change management.
How & who
Laboratory Manager:
Find an appropriate course in change management . Note that the course does not necessarily have to be related to quality management.
Identify funding for participation in the selected course.
Store a copy of the certificate in the folder Personnel Files behind the appropriate tab once the course has been followed.