New Age-Friendly Community Resources from AARP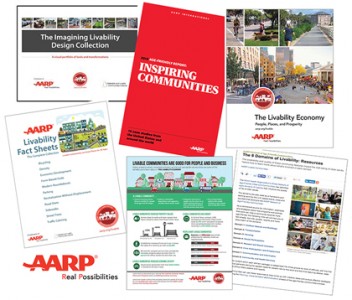 At its third annual AARP Network of Age-Friendly Communities conference held in Washington, D.C. on September 1 and 2, AARP unveiled new resources for cities, towns, counties and neighborhoods that want to be great places for people of all ages.
The AARP Network of Age-Friendly Communities has over 60 member communities, from New York to San Francisco, and reaches over 31 million residents.  The network is part of AARP's Livable Communities strategies, research, programs and resources.
Additional resources can be found at aarp.org/livable.
Visit aarp.org/livable-newsletter to subscribe to the free, award-winning AARP Livable Communities Monthly eNewsletter.