Brisbane 2016: Call for Abstracts on Age-friendly Cities and Communities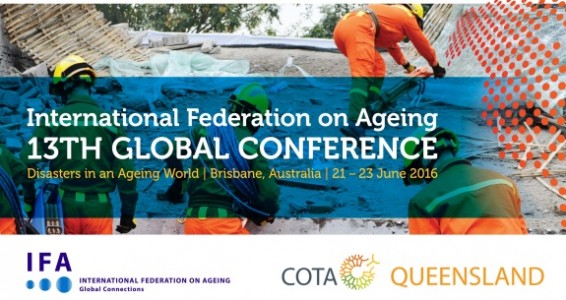 Building on the success of the Quebec Conference, the IFA and COTA Queensland, in collaboration with WHO, are pleased to announce the inclusion of a specific Conference track on Age Friendly Cities and Communities within the IFA 13th Global Conference on Ageing.
This will be the primary global opportunity in 2015 – 2016 to share policy, program and practices with colleagues from across the globe and to help build a sustainable AFC knowledge mobilisation network.
AFC symposia, workshops and abstracts are now being actively sought.
Take a look around the Conference website  to learn more about the Conference, keynote speakers and details of the daily plenary panels.