The Wanjoo welcome lounge
---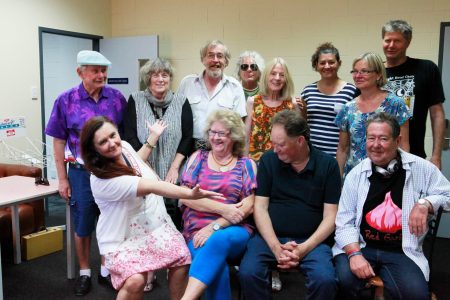 Summary
The City of Fremantle has developed a reputation for being gritty, eclectic and quirk.
The Fremantle 2029 Community Visioning Project underpins the community's vision and is the cornerstone of the current Strategic Community Plan 2015-25.
The Wanjoo ~ welcome lounge formerly known as the One Stop Shop (OSS) aims to provide a safe and comfortable environment for seniors, over 55, enabling them to engage in social activities, as well as providing them with the support needed for this transitional time in their lives. Conveniently located adjacent to Fremantle library, the Wanjoo lounge is easy to access, inviting people to experience a greater connectivity with their community, while engaging in a healthier lifestyle. The Wanjoo lounge is a 'drop in space' that is inclusive, providing free refreshments, customised activities and access to computer, including various courses developed in response to seniors' social and computer literacy learning needs.
Open Monday to Friday, 9am to 3pm. Currently 16 volunteers oversee the day to day running of the lounge. They provide information and conversation to visitors, they are true community connectors.
A variety of activities keep the seniors socially connected and learning new things. The Come and Try program is responsive to the 55+ community needs, building capacity in areas of:
Quarterly programs, approx.15 activities per program.
Lifelong learning promotion.
Increased opportunity for social inclusion.
Intergenerational and cross cultural activities.
Recreational activities, walking groups and sporting club activities.
Healthy eating and cooking activities, environmental issues & awareness.
Website: https://www.fremantle.wa.gov.au/
Key facts
Main target group: Older people in general
Sector(s): Health, Information and communication, Social protection
Desired outcome for older people:
Build and maintain relationships
Other issues the Age-friendly practice aims to address:
Ageism
Accessibility
Ageing in place
Dementia
Healthy behaviours (e.g. physical activity)
Intergenerational activities
Inclusion
Participation
---
Age-friendly practice in detail (click to expand):