Monitoring Group for the Creation of Senior
---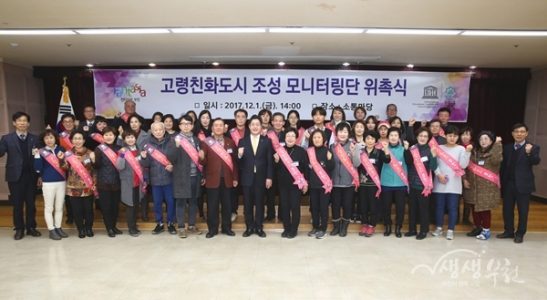 Status: Ongoing
Evaluated
Summary
〇 The City of Bucheon already entered the aged society with 92,537 aged people over 65 years old as of Dec., 2017 (10.9% of the elderly population) and it is expected that the population rate of older people will be 20.2% in 2026.
〇 The City of Bucheon has endeavored to build liveable urban environment for all generations and support the aged people's healthy and active life as well as all the citizens and disadvantaged groups in many areas.
〇 Based on the results of the first phase Bucheon age-friendly city development project and 2021 older adults survey data, the second phase went one step further from the vision of the first phase, ACE (Healthy and Lively City of Longevity, ACE Bucheon) to "Mature City of Longevity, SAFE Bucheon " as the vision, and aims to realize a mature, age-friendly city.
〇 The 2nd Bucheon age-friendly city guideline is S-A-F-E (Secure, Accessible, Fit, Embracing), which consists of a total of 4 major areas, 8 sub-areas, and 35 sub-projects (performance indicators).
Key facts
Main target group: Older people in general
Sector(s): Health, Housing, Information and communication, Labor
Desired outcome for older people:
Learn, grow and make decisions
---
Age-friendly practice in detail (click to expand):