Memories, An Anthology
---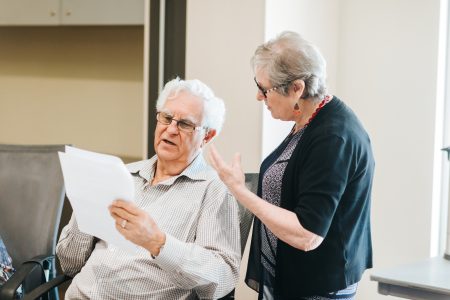 Status: Completed
Evaluated
Summary
This project was part of a wider Age-friendly Rockingham Communication Campaign which included five different projects. The objectives of the campaign were to: address ageism; assist seniors to share their memories and life events; recognise the positive contributions made by seniors and carers; and to increase community awareness of key issues affecting seniors and carers.
For this project, the City hosted a series of eight memory writing workshops for older people between October and December 2018. Facilitated by Rockingham Writers Centre, participants learnt new skills and knowledge that equipped them to reminisce, record and write parts of their life stories and memories to share with others. Extracts of their work were published in a 110-page book entitled 'Memories, An Anthology', compiled by Rockingham Writers Centre. Copies of the beautifully produced book are available at the City's and State's Libraries. An electronic version of the book can also be downloaded from the City's website.
The workshops were extremely well received by the group and strong friendships formed over the course of the series. At their final workshop, the group shared with the City officer that they would normally not feel comfortable sharing certain personal experiences with other people, but quickly felt comfortable enough to do so as they didn't feel 'judged' by other participants and the facilitator. This realisation evoked strong emotions for some. For most participants the experience was liberating and provided an opportunity for them to continue to record their memories in written format to share with their loved ones.
Website: https://rockingham.wa.gov.au/seniors
Key facts
Main target group: Older people in general
Sector(s): Education, Information and communication
Desired outcome for older people:
Learn, grow and make decisions
Other issues the Age-friendly practice aims to address:
Ageism
Inclusion
Participation
---
Age-friendly practice in detail (click to expand):