Holding the Past, Present and Future
---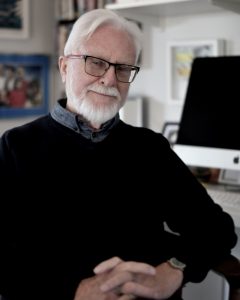 Status: Completed
Evaluated
Summary
Five local older people were filmed sharing some of their memories/life events. Each film and story was unique, and captured the individuals' personalities well and provided a snapshot of a moment in time in their lives. Three of the participants' stories related to a time living in a country other than Australia/as migrants coming to Australia. The other two participants shared childhood memories of holidaying/living in Rockingham.
In preparation for each film, each person was encouraged to search for and provide old photos/memorabilia as visual props to support their films. This resulted in additional reminiscing for each individual, and for many brought memories to the forefront which they have not thought of for many years. One lady commented that certain life events were clarified for her only through talking to family and friends about the particular incident in preparation for being filmed. The process of filming the life stories/memories therefore stimulated further conversations and provided opportunities to connect with family members and friends.
This project achieved far greater outcomes than 'merely' the production of five oral stories. It provided participants with an opportunity and reason to reminisce, and empowered them to voice their memories and stories. The films also gave community members an insight into what life was like in a previous time by using the films as a tool to stimulate conversations around growing older.
Each individual was delighted with their film and commented about how this experience brought back memories long forgotten, and how proud they were sharing it with their family/friends.
The films were launched at a large community event and some were also shown at a local cinema.
Website: https://rockingham.wa.gov.au/community/seniors/age-friendly-rockingham
Key facts
Main target group: Older people in general
Sector(s): Information and communication
Desired outcome for older people:
Contribute
Other issues the Age-friendly practice aims to address:
---
Age-friendly practice in detail (click to expand):