XX Edition of "The Senior Days"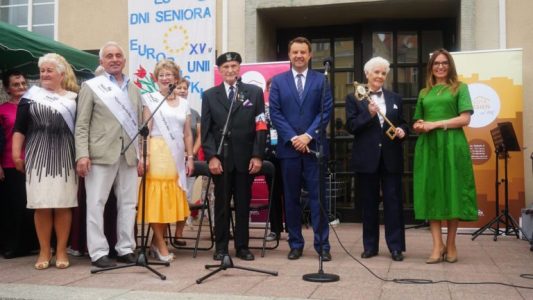 9-11 May 2018 we celebrated  XX Edition of  "The Senior Days". The jubilee slogan was "Successful 20 years".
There were numerous attractive events and workshops prepared espacially for this occasion. Just to mention a few of them:
– lectures on health and safety
– smartphone in practice
– city role-playing game for seniors
– smash ball for seniors
– great country picnic in Turawa lakeside with numerous contests and festivities. Our seniors took this opportunity to  have fun together with the barbecue sausage grilling as well as enjoy the performance of "Opolanie" (music and dance group for the elderly).
All of the events above were held under the patronage of the President of Opole.