The Age-friendly commitment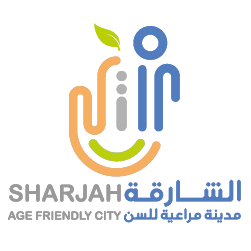 The Age- friendly commitment has been prepared taking into account the age-friendly to various institutions in Sharjah. To find a tool to ensure that institutions adopt an age-friendly standards with the eight domains identified by the world health organization. The Age- friendly main aim is to ensure that employees in different institutions are aware of an age-friendly culture and concept that will affect providing serious and practical programs and initiatives suitable for ages and especially the elderly.
The Age-friendly commitment contains provisions related to appropriate services and programs that provide ideal environment that meets the needs to help elderly and different age groups. In addition, meeting the requirements of the city standards to be an age-friendly city.
The Age-friendly commitment comes in pursuit of the vision of His Highness Sheikh Dr. Sultan bin Mohammed Al Qassimi, Member of the supreme council of the union, Ruler of Sharjah. His Highness main aim is to make Sharjah city Age-friendly in services and programs with availability of the basic infrastructure that will achieve happy and safe ageing. The institutions that sign the document as a commitment will able to create a comprehensive and suitable environment in different field such as health, social, economic and urban aspects in order to enhance the continuity of Sharjah's membership in WHO global network of the Age-friendly cities which the city joined in September 2016.