"Places Friendly for Seniors and People with Disablilities in Opole"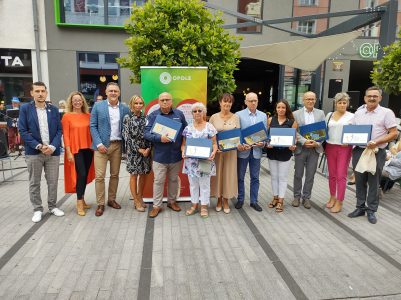 "Places Friendly for Seniors and People with Disablilities in Opole" is a competition that enjoys a great popularity amongs the members of our community. Annually held since 2018 on a yearly basis by Social Policy Department of the City Hall as well as Information and Educational Centre for Seniors operating within the Municipal Social Welfare Office. The event is taken over by honour patronage of the Mayor. The awarded sites obtain official certificate "Place Friendly for Seniors and People with Disablilities in Opole" with date and edition annotations.
There are six categories to be merited:
Public Services
Health
Art and Culture
Sport and Leisure
Gastronomy
Other Services
Each of the certified locations is distinguished with a commemorative label plate along with the dedicated logo sticker to confirm credential "Place Friendly for Seniors and People with Disabilities in Opole."
The main objective to be accomplished is promoting premises friendly for seniors and people with disabilities run in Opole, e.g. cafés, shops, pharmacies, institutions of culture, education, leisure, medicine, and public services aimed to facilitate seniors and people with disabilities and making them feel comfortable. These sites are supposed to provide them with courtesy and support through convenient architecture as well as offering a variety of discounted products or services targeted directly at this group of customers.
In the foregoing editions we awarded in total 25 sites considered the best "Places Friendly for Seniors and People with disabilities in Opole." Additionally, in the 2021 edition there was one special prize.
City Sports and Leisure Centre – Indoor Swimming Pool "WODNA NUTA"
Information and Educational Centre for Seniors
Inn "U DZIADKA"
Gallery "BIAŁY KRUK"
Senior Day Care Centre "ZŁOTA JESIEŃ"
Social Development Foundation "SPINACZ"
Municipal Public Library in Opole
"Young Hearts Academy" of the Technical University in Opole
"Third Age University" of the Public Medical College in Opole
Regional Centre of Polish Diabetes Association in Opole
Multi arena "STEGU ARENA" in Opole
Coffee house "ANA CAFE"
"INTRA" Foundation
Polish Song Museum in Opole
"Radiowa" restaurant
Municipal Transport Company in Opole
Beauty Parlour "IVETTE"
"PRZEMIJANIE" Foundation
In order to apply for the certificate one is supposed to participate in the event. Hence, it is required to acquaint with  Rules and Regulations, fill in the form, and submit its original version in Information and Educational Centre for Seniors.
Additional requirement is an attachment featuring at least 10 signatures of local citizens. We want to mark out particular locations so that they draw residents' attention and make them realize where our seniors and the disabled are taken care of with benevolence in a particularly friendly way. Next, the committee appointed by the president carries out a thorough analysis, double-checks all entries to the competition, and reviews whether they meet all requirements.
There are assorted sites to enter the competition, e.g.:
cafés – restaurants – shops   –  pharmacies
centres of culture – education  –  leisure  –  medicine
public utility institutions
In the assessment proceedings we take into consideration architectural issues, range of products in offer, discount policy aimed at target groups and public bodies that:
provide special offer targeted at the elderly and disabled people,
keep on offering these goods or services and enhance their range,
succeed in reaching as wide circle of seniors and people with disabilities as possible and offer discounts
feature special architectural elements as well as floorage furnishing designed to meet requirements of seniors and the disabled,
are ready to meet the needs of seniors and people with disabilities anticipating their expectations,
make up a place frequented by target groups along with all the other customers of various ages
This year official final results announcement and presentation of certificates was held at the ceremony of local initiatives implementation. The event took place in Krakowska Street and was housed by Local Centre for Active Community.
In 2021 there were six awardees of the fourth edition:
Health – the title was granted to Independent Public Complex of Integrated Health Care "Śródmieście" in Opole – the prize was claimed by its manager, Mr Tomasz Halski;
Gastronomy – the trophy went to the owners of "Regius" restaurant, Mrs Idalia Wojciechowska and Mr Marek Wojciechowski;
and Culture – the award was presented to "Ekostudio" theatre  and the statue was handed over to Mr Andrzej Czernik;
Public Services – the reward was given to Regional Association for Rehabilitation of the Disabled (Wojewódzkie Towarzystwo Walki z Kalectwem – Oddział Opolski) and collected by Ms Danuta Galiniewska;
Other Services – the certificate was granted to Senior Day Care Centre "Magda-Maria" and claimed by its manager, Mrs Inga Bożek
Sport and Leisure – the award was given to Tourist Information Centre in Opole and claimed by Mrs Barbara Bonk, representing City Sport and Leisure Centre.
As the situation we are living in seems exceptional, our contest also proved to be uncommon.
In 2021 the Selection Board decided to grant lifetime achievement reward taking into account all merits in helping  the elderly and people with disabilities as well as co-operating with the Senior Centre in Opole in difficult pandemic conditions . The award winner was Emergency Medical Service Centre and the trophy was claimed by its manager, Mr Ireneusz Sołek.
We congratulate the winners on their success and express our gratitude for all the effort and actions taken to facilitate accessibility. We strongly encourage everyone to participate in the forthcoming contest editions.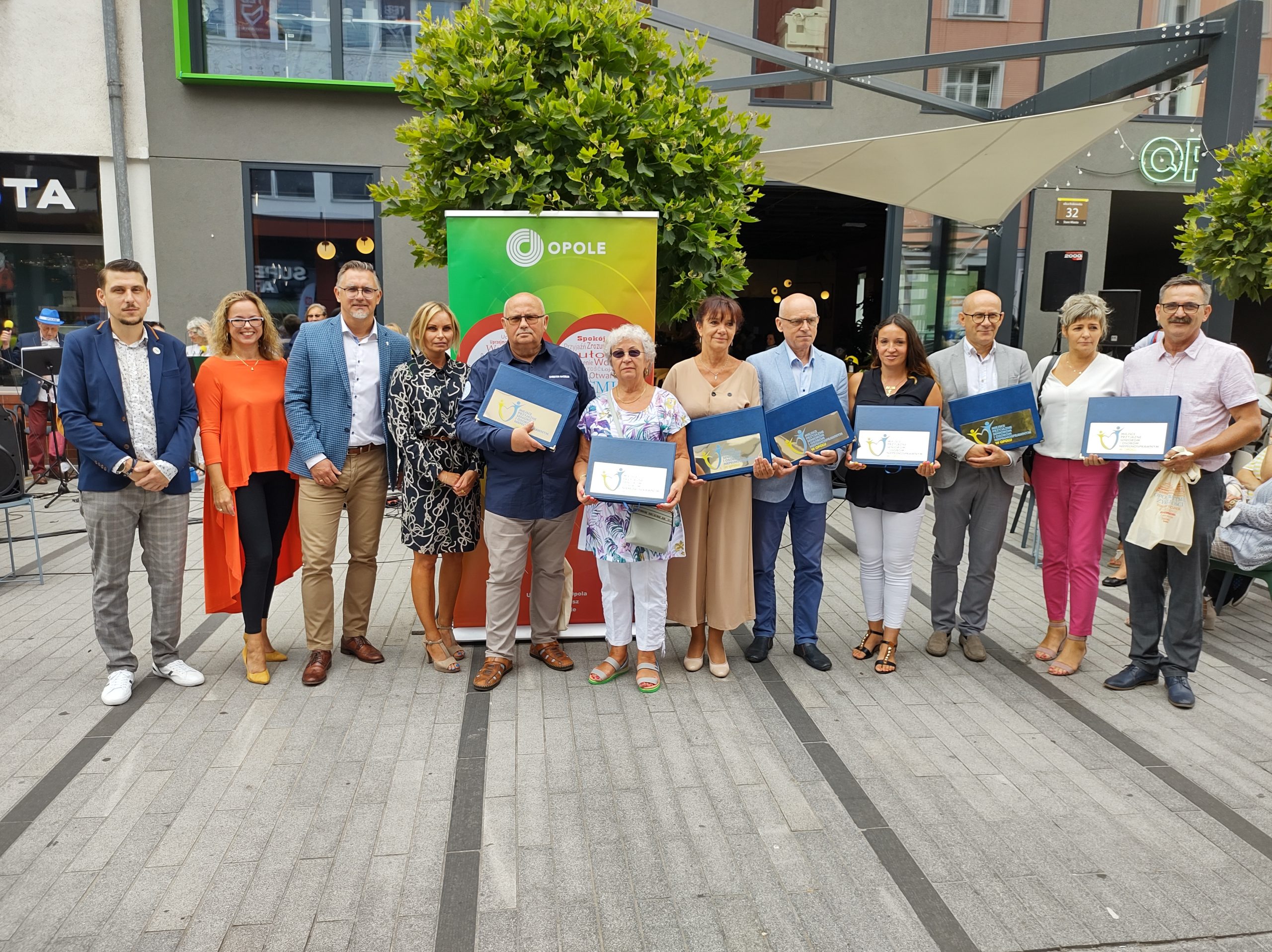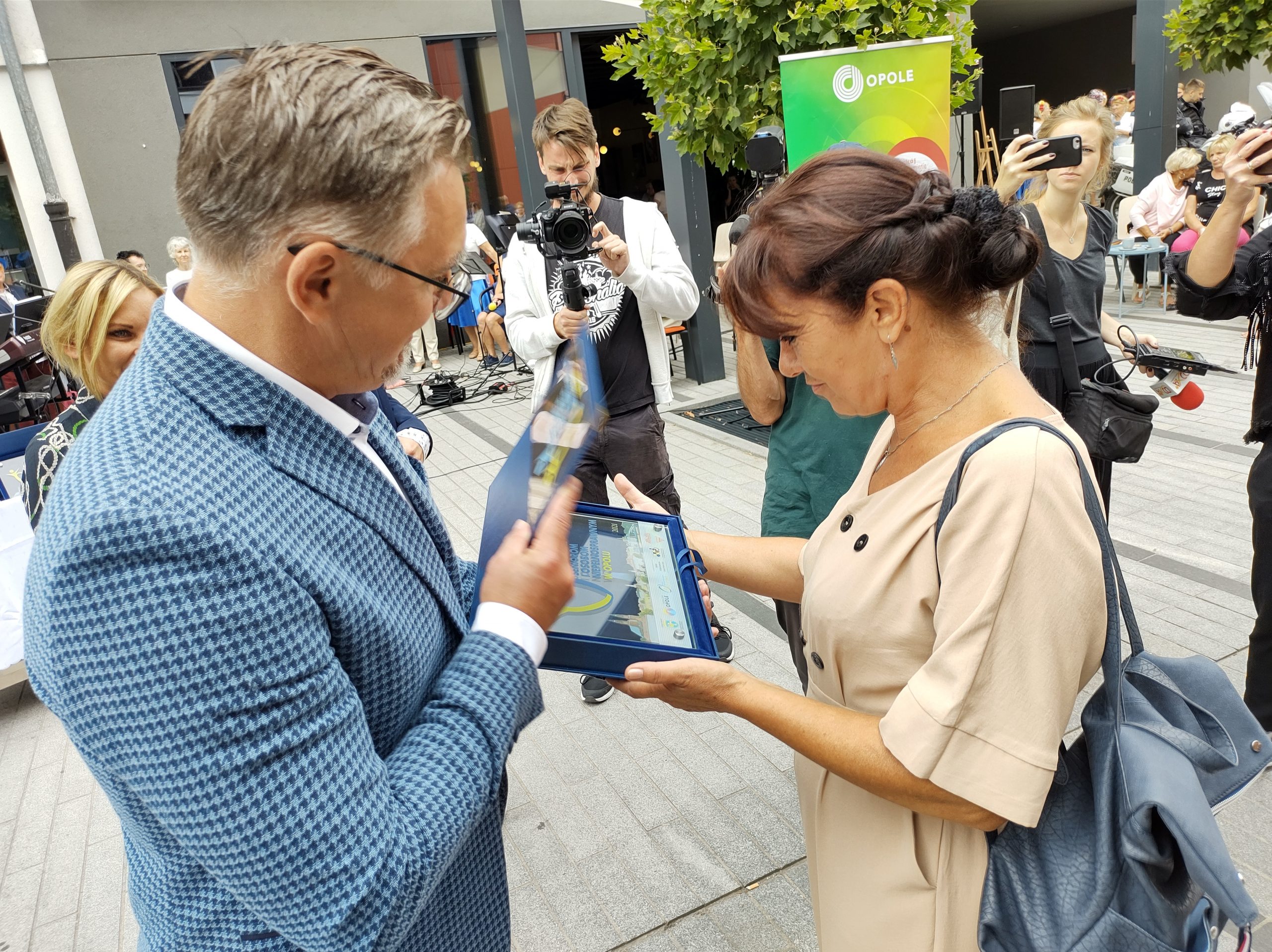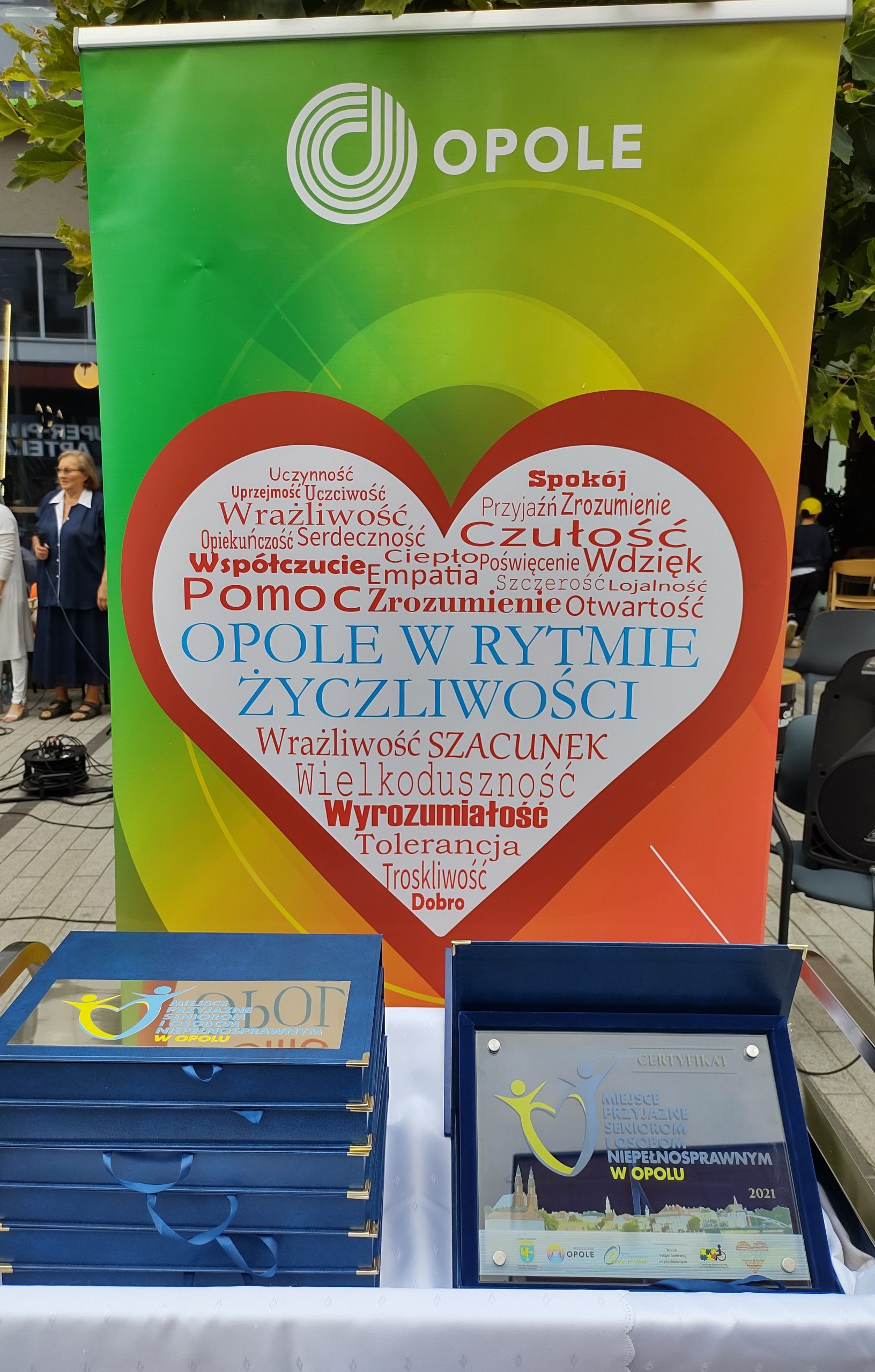 https://www.youtube.com/watch?v=N2fPYAtUUUo

https://www.facebook.com/MiastoOpole/videos/miejsca-przyjazne-seniorom-i-niepe%C5%82nosprawnym/369189664924624/