Committed To Becoming More Age-Friendly
West Chester
United States of America
In collaboration with the Mayor of West Chester, the Borough Council, West Chester University, the West Chester Senior Center, we are conducting assessments of Borough services and programs. We are interviewing business leaders and community residents. We are developing a documentary of the changing face of life in West Chester. We are exploring components of the Borough which foster or hinder the health and well-being of its elders.
Mayor Carolyn Comitta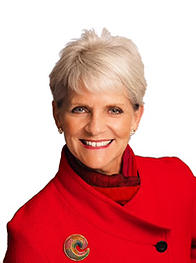 "I am delighted to be working with the West Chester University and the World Health organization on this project addressing the age friendly's project. It is perfect for West Chester."

- Mayor Carolyn Comitta
Age-Friendly West Chester, PA Video
Exploring Age Friendly Resources: Holding conversations with older residents at the Senior Center
Events:
A Celebration of Life-Long Learning and Age Friendly West Chester
Sharing the results of Assessments and Programs with the University, the local community, and the region.
Poster and Research Presentations (2015-2016)
Combating Ageism and promoting social participation and civic engagement.
 Conferences
International and Regional presentations on Age-Friendly West Chester research that encompasses combating Ageism, Intergenerational learning, and Health and Well-being in later life.
Careers In Aging Day
West Chester University's careers in aging event.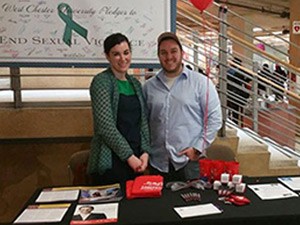 Spa Day at the West Chester Area Senior Center
Students held a day of pampering for older adults residents of West Chester, integrating intergenerational communication and participation.
Intergenerational Mentoring
 ILEARN is an intergenerational learning and mentoring program connects generations and communities in a mutual learning and mentoring program. This program focuses on social and civic participation, sharing information and resources, promoting and appreciation of diversity, and combating ageism.
*Please see our Age-friendly West Chester, PA website for a copy of our ILEARN Brochure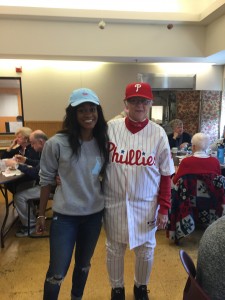 Senior Students
West Chester University offers a Senior Citizen Program. This program allows retired Pennsylvania residents to attend West Chester University tuition free on a SPACE-AVAILABLE BASIS. To qualify, the student must be retired, at least 60 years old, and have been a Pennsylvania resident for at least a year. For more information regarding the West Chester University Senior Citizen Program please visit: http://www.wcupa.edu/_admissions/sch_dgr/nonDegree.aspx
Focus Groups
Focus groups were held in order to explore strengths and challenges relating to Age Friendly practices.
Community Assessments
Community improvements are making West Chester more Age-Friendly. Walk ability assessments concluded: sidewalk renewal in progress. These photos display West Chester sidewalks before and after Age-Friendly improvements.
2.  Civic Engagement: connecting West Chester University local residents and officials on Age-Friendly matters. The photos display a visit to the Borough building, meeting with Mayor of West Chester, Carolyn Comitta, and the police station.
Ongoing WCU and Community Projects in Aging
Coordinator

Project
Contact
Barbara Harrison (McPherson) 

PhD, FNP-BC, GNP-BC

Associate Professor, Dept of Nursing, West Chester University of PA

1. On of 4 researchers, who completed an 8-week Fall prevention program at 2 local senior centers. 2. Nursing students in Community Health Course (NSG 311) complete community Assessments and Teaching projects

3. Teaches Theories of Aging courses and will be teaching an Intro to Aging course.4. Works as a GNP 4 hours/week for Christiana Care in Memory eval clinic (Team Captain of Nursing group at the Wilmington Alzheimer's Walk – raising over $1,000.00)

DHarrison@wcupa.edu

610-430-4195

Neil Beresin
National Program Manager

 

Vitalize 360

Combines an innovative, award-winning, person-directed approach to wellness coaching with the power of information derived from a scientifically grounded assessment system. The program engages,
challenges and inspires older adults to live full, healthy, vibrant lives and enables communities to demonstrate significant improvement in successful aging. Vitalize 360 is a joint venture between two not-for-profits: Hebrew SeniorLife, a Harvard Medical School Affiliate, and Kendal.

info@Vitalize360.org 610.335.1283

Vitalize360.org

Mary Braz, Ph.D.

Department of Communication Studies, West Chester University of PA

Grandparents University

Established by Communication Studies professor Mary Braz in 2010, Grandparents University brings children and their grandparents to campus for a few days each summer to experience the fun and excitement of college life. Numerous faculty from the Department of Communication Studies are involved with Grandparents University, including Dr. Michael Boyle, Dr. Tim Brown, Dr. Denise Polk, Dr. Anita Foeman and Dr. Meghan Peirce.

mbraz@wcupa.edu

Karen J. Mitchell, Ph.D

Assistant Professor

Department of Psychology

West Chester University of PA

Research titled: Reducing Need for Cognitive Control Does Not Improve Older Adults' Explicit Source Memory. In a study conducted with several WCU students, the researchers manipulated the degree of cognitive control needed during retrieval and assessed source memory. Findings were consistent with other findings in the literature that suggest that under the explicit task instructions used, older adults' source memory deficits are not alleviated by a presumed decrease in the need for cognitive control. That is to say, older adults find it more difficult than young adults to adopt and enact instructed strategies for improving their source memory. For more information regarding this study, please contact the coordinator.

kmitchell@wcupa.edu

610-436-2110
Combating Ageism: Psychology Today Blog
Project coordinator, Dr. Jasmin Tahmaseb McConatha, addressing Ageing issues in Psychology
For additional information on Age-Friendly West Chester, PA, please visit our website.