The "Barkat Al Dhar" initiative in Sharjah City.UAE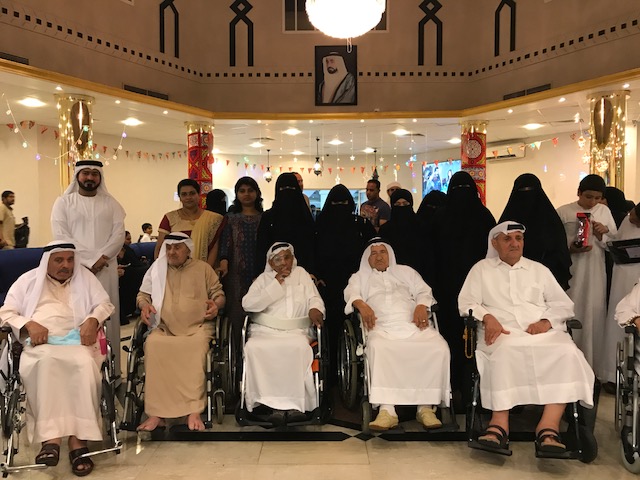 During the holy month of Ramadan 2017, the Department of Social Services in Sharjah carried out many activities and initiatives to celebrate the holy month with the elderly people.
Among the initiatives was , "Barakat Al Dar" the house blessing which is a group breakfast with the elderly people residing in Sharjah Social Welfare Complex and their guests from the volunteers and employees from Sharjah organizations.
The aim is to recognize the elderly for their noble roles and in response to their generosity during the past years. Also to engage them with the community and not to be left isolated from their surroundings.
All the departments of Sharjah Social Services along with more than 13 organizations participated in this initiative during the holy month of Ramadan 2017.
This initiate is part of Sharjah government commitment to be an Age friendly city under the follow up and support of the Higher Committee of Sharjah Age Friendly city Program headed by H.E Sheikh Salem bin Abdul Rahman Al Qasimi, Chairman of the Sharjah Ruler's Office in the united Arab Emirates