Sharjah Mobile Medical Center
---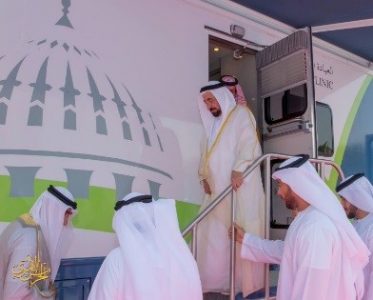 Status: Ongoing
Evaluated
Summary
The mobile medical clinic is a field clinic, furnished and equipped with large medical devices. It offers services to elderly people and disabled people, and those who face difficulty in moving. It moves among the houses of the elderly people in different areas of Emirate of Sharjah. The mobile clinic treats the simple cases and move the difficult cases to the hospitals for treatment. His Highness Sheikh Dr. Sultan bin Muhammad Al Qasimi, Member of Supreme council, Ruler of Sharjah, President of Sharjah University, has inaugurated the mobile medical clinic at Sharjah University on 26th April 2017.The health clinic counsels people on their health issues, and raises awareness through health education order to limit the health problems to which people may be exposed, allowing them to enjoy a healthier life.The Unit was developed by Sharjah University, in agreement with the Department of Social Services, to work with institutional steps that would contribute to achieving social and health development in the communities of the Emirate of Sharjah.
Key facts
Main target group: Older people in general
Other target group(s): Visitors to the activities that are included in the different institutions in the Emirate
Sector(s): Health
Desired outcome for older people:
Meet their basic needs
Other Issues: This initiative will contribute to the Emirate of Sharjah being an age-friendly city. This initiative is part of the strategy of the high committee for membership in the Global Network for Age-friendly Cities and Communities.
---
Age-friendly practice in detail (click to expand):