Primavera Gran
---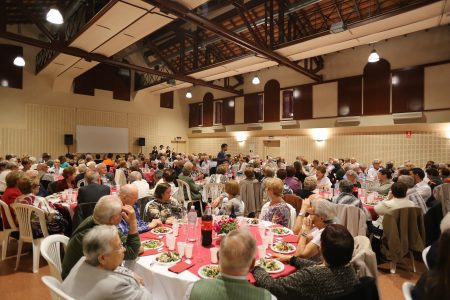 Summary
Primavera Gran is the joint initiative of the Igualada Town Council and the Igualada Senior Citizens Association, which, with the support of the Diputació de Barcelona and the Generalitat de Catalunya, annually proposes a week with numerous activities aimed at older people.
Traditionally, activities aimed at the elderly in Igualada residences can be found, excursions, talks, concerts, recitals, gatherings for the Memory Library, theater, dinner for people who are 80 years old, dinner of celebration of gold nuts and others.
In the framework of the Primavera Gran 2018, the Action Plan of Igualada Ciudad Amiga de las Personas Grandes is presented publicly.
Website: http://www.igualada.cat/ca/regidories/accio-social-i-promocio-personal/projectes-comunitaris-i-grups/projectes/primavera-gran
Key facts
Main target group: Both younger and older people (i.e. intergenerational)
Sector(s): Other
Other sector(s): Community and free time
Desired outcome for older people:
Learn, grow and make decisions
Other issues the Age-friendly practice aims to address:
Ageism
Intergenerational activities
Inequities
Inclusion
Participation
---
Age-friendly practice in detail (click to expand):