Liveable Housing
---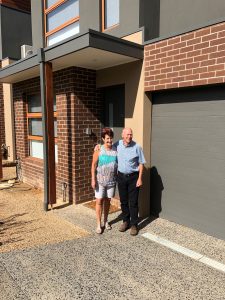 Summary
Livable Housing refers to basic and easy to implement features that improve the accessibility of new homes. Livable Housing features improve new homes so that they are
1. Easier to enter
2. Easier to navigate in and around
3. Designed to meet changing needs of residents who may experience a reduced mobility, dementia, injury or change in the family.
4. Of increased value and easier to rent by providing a marketing edge and appealing to a broader demographic.
Banyule's planning requirements incorporate a suite of livable housing features to ensure that new homes better meet the current and futures needs of our community. These guidelines enable land developers for best-practice outcomes that go beyond legislative and building code requirements. Livable Housing Design Guidelines were adopted by Council in early 2013.
Council have also applied these guidelines in Council's own strategic redevelopment of land-holdings, arising from conversation of a brownsite into housing options in Heidelberg Heights.
Our next step is to host a Age friendly Housing think tank in April 2018.
Website: https://www.banyule.vic.gov.au/Services/Planning/Livable-Housing
Key facts
Main target group: Older people with chronic health conditions or disability
Sector(s): Housing, Information and communication
Desired outcome for older people:
Meet their basic needs
Other issues the Age-friendly practice aims to address:
Accessibility
Ageing in place
Dementia
Intergenerational activities
Inclusion
---
Age-friendly practice in detail (click to expand):