Age Friendly Island Training
---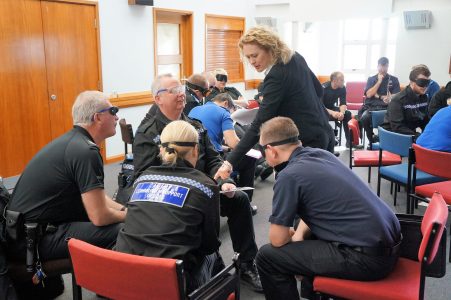 Status: Ongoing
Evaluated
Summary
The Age Friendly training was written in January 2016. It looks to address cultural attitudes among ageing focusing on physical barriers, physiological barriers and environmental barriers. We worked with a small Task and Finish group made up of senior leads from Isle of Wight Fire & Rescue, Hampshire Police, Southern Vectis (Local transport provider), to ensure that the training would benefit all customer facing staff. When the first pilot sessions were delivered these were to staff from the Age Friendly Island steering group and the Police and Fire service
The Isle of Wight has a high ageing demographic and is crucial that those who work or come into contact with our older population understand the needs and can better communicate with older people.
We have now delivered this training to over 400 people and have had really positive feedback…..Quotes- 'Very interesting, I learnt a lot', 'Very informative, an eye opener' and 'Exceeded expectations'
We continue to deliver this training to a wide range of organisations both on and off the Island and currently looking at delivering a Train the Trainer model to ensure sustainability.
Website: http://www.agefriendlyisland.org
Key facts
Main target group: Both younger and older people (i.e. intergenerational)
Other target group(s): All professionals and people who have a customer facing role including younger people.
Sector(s): Education, Health, Housing, Information and communication, Transportation
Desired outcome for older people:
Meet their basic needs
Other issues the Age-friendly practice aims to address:
Ageism
Accessibility
Ageing in place
Dementia
Healthy behaviours (e.g. physical activity)
Intergenerational activities
Inclusion
Participation
---
Age-friendly practice in detail (click to expand):