Age-friendly Cities and Communities in Québec: A Cross-Sectorial Approach
---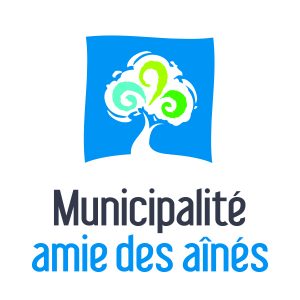 Status: Ongoing
Evaluated
Summary
The Québec Government's Approach
• Canada's first government policy on ageing (2012): Aging and Living Together, At Home, In One's Community, In Québec
• First Action Plan 2012-2017
• Approach based on the concept of active ageing (WHO)
o Social participation
o Health
o Safety
Population Ageing in Québec
• Québec: One of the societies in the world where population ageing is the most marked
• Ranked 10th in the world (Canada, 12th rank)
• Life expectancy at birth (2017)
o Women: 84.5 years
o Men: 80.6 years
• 55%of people aged 65 and over are women
The Québec Government's Approach
Canada's first government policy on ageing (2012): Aging and Living Together, At Home, In One's Community, In Québec
• First Action Plan 2012-2017
• Approach based on the concept of active ageing (WHO)
o Social participation
o Health
o Safety
Aims of Québec's Policy
• Adapt Québec to a rapidly ageing population while ensuring fairness between generations.
• Improve the living conditions of seniors, in particular those who are most vulnerable.
• Allow those seniors who so wish to remain in their homes for as long as possible and make sure their safety is not compromised.
2018-2023 Action Plan: A Québec for All Ages: Five Priorities
1. Support formunicipalities
2. Support for local and
regional organizations
3. Support for caregivers of
older adults
4. Home support
5. Reflection and joint action
The Age-Friendly Municipalities (AFM) Support Program
• Measure from Québec's action plans for active ageing, based on aWHO approach
• Affiliated with the WHO's Global Network for Age-friendly Cities and Communities
• Financial assistance for municipalities:
o To plan actions that will address the needs of seniors, so they can remain in their communities for as long aspossible
o To introduce the best possible conditions for active ageing in municipalities and regional county municipalities)
The Success of the AFM Support Program
10th anniversary of the Program in 2018
• 967 municipalities are already or are in the process of becoming AFM
• 92 % of Québec's citizens live in municipalities that are already or are in the process of becoming AFM
• Creation of a Discussion Network for AFM cities
• Nomination of the Centre de recherche sur le vieillissemen (CDRV)t and its AFM team as an official WHO
collaborator
• Creation of the provincial AFM monitoring committee (CAMF-SA-CDRV-CTRCAQ)
quebec.ca/mada
Key facts
Main target group: Older people in general
Sector(s): Health
Desired outcome for older people:
Learn, grow and make decisions
Other issues the Age-friendly practice aims to address:
Ageism
Accessibility
Ageing in place
Healthy behaviours (e.g. physical activity)
Intergenerational activities
Inclusion
Participation
---
Age-friendly practice in detail (click to expand):