Aconchego Program
---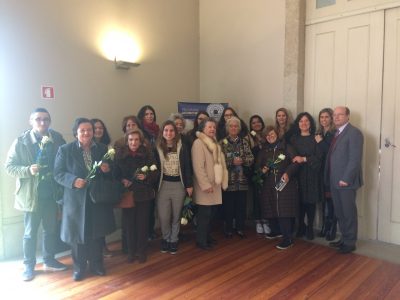 Status: Ongoing
Evaluated
Summary
The Aconchego Program was implemented by Porto City Hall in 2004, in partnership with the Academic Federation of Porto (FAP). It has a double social mission: combat loneliness and isolation of seniors and facilitate accommodation for university students new to Porto. The increase in the population of older people and expensive accommodation for the families of college students not living in the city of Porto are two social problems to which the Program responds. Thus, a complementary solution was developed, consisting of a housing system in which older people who have adequate housing conditions, host students who need accommodation.
This initiative offers benefits for both parties. For the seniors who share their houses, they get a close relationship, gaining companionship in their day-to-day. For the student who offers their companionship, they receive accommodation and enjoy better integration in a new city, through living with someone familiar with the city.
The target of the Program are citizens aged 60 or over, living alone, and university students between the ages of 18 and 35, who are not residents of the Municipality of Porto. The municipality's team interviews the students (candidates) and admits the ones that have the required profile. The same process is followed for older people. The team visits their houses to verify if there are adequate housing conditions and also analyses the profile of the senior.
This Program as two goals: to address social isolation and loneliness in older people (main goal) and to help students and their families to reduce accommodation costs while they attend the university (we only accept students that live outside the city of Porto).
Older people report great satisfaction with the intergenerational relationships provided by the Aconchego Program. Moreover, the majority of the candidates say that they want to join the Program to have company, especially during the night.
The students report that, besides the benefit of the cost reductions, they gain a positive and home-like environment that improves their performance at the university.
Website: https://www.porto.pt
Key facts
Main target group: Older people in general
Other target group(s): University Students
Sector(s): Housing, Other, Social protection
Other sector(s): Combat the loneliness of seniors; Intergenerational relationship.
Desired outcome for older people:
Build and maintain relationships
Other issues the Age-friendly practice aims to address:
Ageism
Ageing in place
Intergenerational activities
Inclusion
Participation
---
Age-friendly practice in detail (click to expand):