United States of America – Denver: 2015 Age Matters Report – An Age Friendly Community Action Plan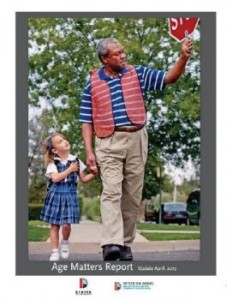 The Age Matters Report was first published in 2010, in 2014 the Denver Office on Aging and Denver Commission on Aging worked to update this report. Over 200 individuals were engaged in CommUNITY Conversations throughout the City and County of Denver. The visioning process utilized in these CommUNITY Conversations helped participants focus on new opportunities and allowed contributors to arrive at innovative action steps that are attainable and measurable moving forward. The strategies and action steps formed from these conversations were compiled into the 2015 Age Matters Report Update, five focus areas emerged:
Social health
Transportation
Housing
Coordinated services
Employment/entrepreneurial opportunities.