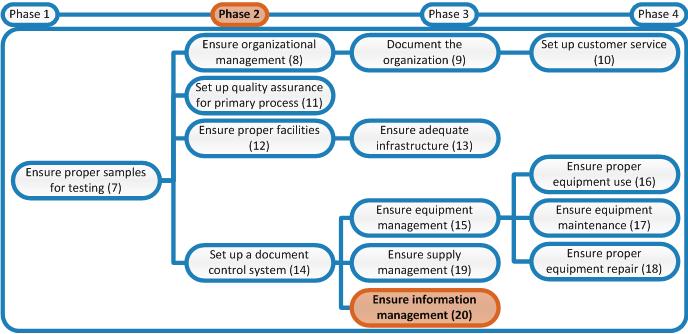 Title
Organize regular backup of computerized systems
Why
If laboratory information is stored digitally a good backup system must be in place to protect the data similar to a paper-based information system.
What
Make a weekly backup of the digital information. Find the most convenient method that suits the information system of the laboratory best. In the right-hand column an information sheet on computerized laboratory information systems from the WHO Laboratory Quality Management System (LQMS) handbook is provided.
Store the backups in another building than where the computers/servers are located. This prevents loss of data when the laboratory facility is lost (for example due to fire). Store backups behind lock and key to protect them from unauthorized access.
How & who
Laboratory Manager:
Find the best method for backup of the digital laboratory information.
Establish a proper storage place where laboratory information backups are stored behind lock and key, in another building than the laboratory building.