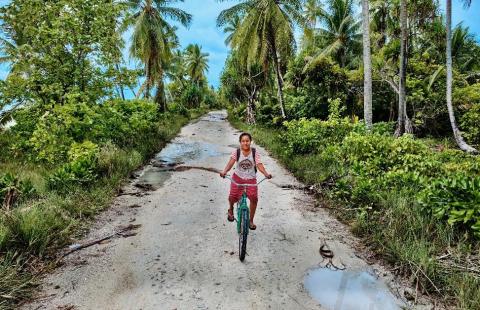 Our planet and our health are inextricably interlinked. The air we breathe, the food we eat, the resources that we consume for livelihoods, shelter, healing and recreation all determine our quality of life and well-being.
Our existence relies on the resources and services provided by our planet, but we are dangerously close to exhausting their benefits. The consequences of unsustainable production and consumption have disturbed the balance of our environment. Climate change, more frequent and intense natural disasters, biodiversity loss and pollution are all disproportionately affecting the people who are least capable of protecting themselves. In terms of health impacts, these events increase the incidence of injuries, malnutrition, vector-borne diseases like dengue fever, and noncommunicable diseases such as asthma, chronic respiratory diseases, stroke, heart attack and many others.
Health for all can only be achieved in a healthy planet that serves everyone equitably regardless of their race, gender, age, religion or wealth. It requires societies that equip people and communities to care for the environment, and strong leadership that protects the most vulnerable while creating a clear path towards a sustainable future.
Primary health care approach
Countries have declared their commitment to achieving universal health coverage by building people-centred, resilient and sustainable health systems that uphold the human right to health, promote social justice, empower individuals and communities and address the determinants of health. This approach is known as primary health care. It is widely regarded as the most inclusive, equitable and cost-effective way to achieve universal health coverage.
Primary health care brings essential health services closer to people's everyday environments, but it also increases health literacy in households and communities, giving people the knowledge and tools they need to take charge of their own health. The approach connects communities with systems that are centred on their needs and preferences, and addresses the factors affecting their health and well-being such as water and sanitation issues, pollution and more.
Country action
Countries across the world have been using primary health care principles to strengthen their health systems in the face of unprecedented challenges, including the COVID-19 pandemic and other disease outbreaks, human-induced and natural disasters such as climate change and conflict.
Lessons and experiences documented through WHO's series of stories from the field illustrate how this approach can be a powerful way to ensure that health systems and communities are mobilized as part of the movement to create sustainable societies, focused on what matters most to people, without breaching ecological limits.
 __________________________________________________________________________________________________________________________________________________________________
Colombia is building healthy communities by equipping people with the knowledge and skills they need to choose healthier lifestyles and care for their environment.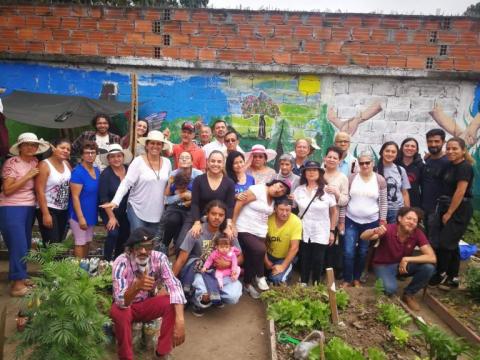 Pacific Island Countries are bringing mental health support to communities to help them cope with the impacts of climate change and COVID-19 on their lives and livelihoods.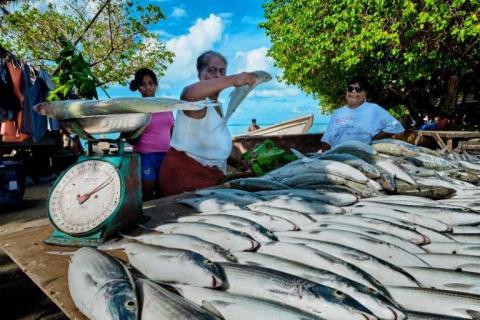 Rwanda is building community health posts to reduce walking time to health facilities to under 25 minutes by 2024 from the previous 95 minutes.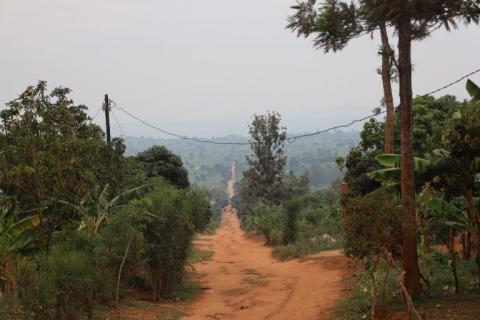 Sudan is empowering communities to speak up about their health priorities to ensure that they are involved in making the decisions that affect their health.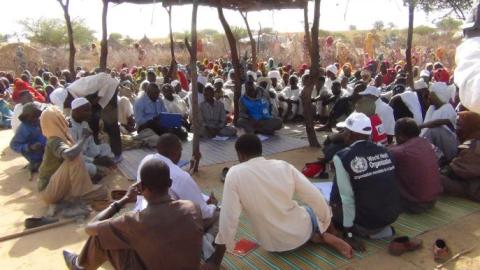 Trinidad and Tobago is equipping people to prevent and manage noncommunicable diseases such as diabetes and hypertension, which are being exacerbated across the world by environmental factors.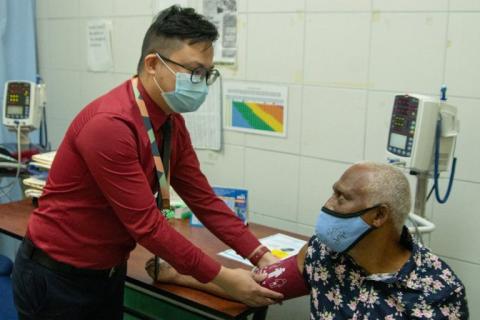 These countries are among the 115 countries and territories to which the UHC Partnership helps deliver WHO's support in implementing a primary health care approach with the goal of accelerating progress towards health for all. The Partnership is one of WHO's largest initiatives for international cooperation for universal health coverage. We thank the European Union, the Grand Duchy of Luxembourg, Irish Aid, the French Ministry for Europe and Foreign Affairs, the Government of Japan – Ministry of Health, Labour and Welfare, the United Kingdom – Foreign, Commonwealth & Development Office, Belgium, Canada and Germany for their funding support to the UHC Partnership.
_____________________________________________________________________________________________________________________________________________________
Join WHO's Health for All Film Festival 
Watch the YouTube playlist here and visit the campaign page for information on how to enter the competition.

_____________________________________________________________________________________________________________________________________________________
Related links:
Universal Health Coverage Partnership
Primary health care – health topic
Universal health coverage – health topic
_____________________________________________________________________________________________________________________________________________________