The UHC Partnership works with governments to strengthen national health systems so that everyone, everywhere, can get the health care they need without financial hardship.
Value detail
We work with donors to deliver WHO's support to countries across the world.
Ticker title
BILLION+ people
Value detail
The impact of our activities reaches people who are most in need and in the most underserved areas.
Ticker title
+ health policy advisers
Value detail
Our technical experts on the ground work with WHO offices, governments and partners to accelerate progress.
Image/s
Who we are
The UHC Partnership is one of WHO's largest platforms for international cooperation on universal health coverage (UHC) and primary health care (PHC). It comprises a broad mix of health experts working hand in hand to promote UHC and PHC by fostering policy dialogue on strategic planning and health systems governance, developing health financing strategies and supporting their implementation, and enabling effective development cooperation in countries.
Download our brochure
Image/s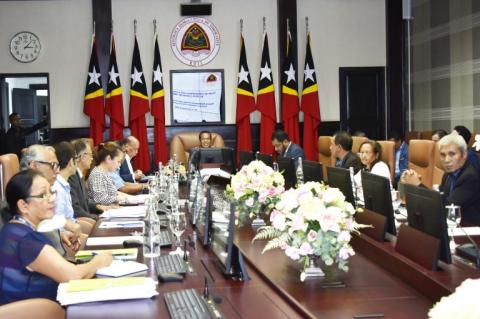 How we work
We aim to reinforce the leadership of the ministries of health in building resilient and effective health systems that leave no one behind. Through our technical experts providing assistance to WHO country offices and governments across the world, we bridge the gap between global commitments and country implementation, ensuring tangible results and durable impact that improve the health and well-being of populations.
Read our stories from the field
Image/s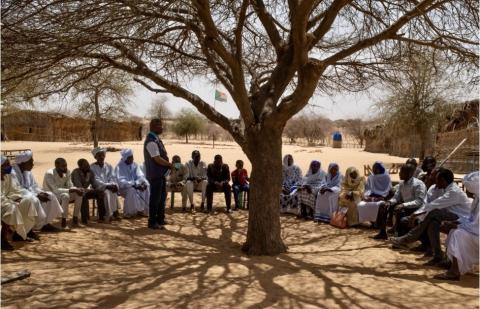 Why policy dialogue makes it happen
Treading the path towards UHC requires robust policies, political will and strong capacity of governments to steer the health sector. Policy dialogue can be an important driver for governments to make evidence-informed decision-making and in radically reorienting their health systems towards primary health care as the foundation of UHC. Putting this into practice means brokering consensus among all relevant stakeholders on health priorities in order to jointly move towards set targets. Those priorities must then be reflected in national health plans, in essence charting the country's roadmap towards health for all.
Find technical resources and information
Accountability
Joint Working Team (JWT) for Primary Health Care (PHC) and Universal Health Coverage (UHC)
The UHC Partnership benefits from the WHO-wide Joint Working Team that brings expertise and coherence to the work of the global, regional and country offices of WHO. It is an agile network that represents an operational arm, ensuring harmony, alignment and integration of efforts geared towards PHC for UHC implementation at country level.
Live monitoring of Country Support Plans
The live monitoring of the WHO Country Support Plans provides a unique opportunity for WHO and its partners to regularly engage in dialogue on the UHC Partnership's support. It provides a clear picture of the situation in countries, what processes work or do not work. This supports evidence-based and agile programming that responds to the evolving needs of Member States.
Multi-Donor Coordination Committee
The Multi-donor Coordination Committee (MDCC) provides a visible and transparent mechanism for coordination between WHO and donors of the UHC Partnership. It is a platform to regularly discuss the successes and challenges related to the implementation of major activities, to streamline programmes and align approaches in order to build synergies and prevent duplication of work.
High-Level Steering Committee
WHO internal High-level Steering Committee was established in 2019 as one of the accountability mechanisms of the UHC Partnership. Its main contributions are to improve alignment and coherence of work at all levels and to ensure strong support from senior management for the implementation of managerial processes.