Image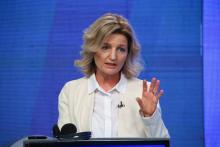 Quote
"In the spirit of collaboration embodied by the UHC Partnership, intersectoral action led by the President's Administration has been key to the adoption of such comprehensive reform in delivery and financing, and now, its implementation. WHO has worked closely with the whole of the Government of Uzbekistan, almost daily, from instant messaging to formal dialogue and training, and virtually, when that was the only option available."
Position
Representative of the WHO Country Office for Uzbekistan
Image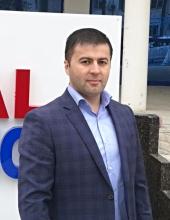 Quote
"Within the framework of this pilot project, a state-guaranteed package of free medical services and medicines will be approved, multi-professional teams of medical specialists will be formed, and a unified e-platform for monitoring the population's health will be established."
Name
Azizov Abdulla Abdusalamovich
Position
Deputy Minister of Health of the Republic of Uzbekistan
Image
Quote
"The health workers of Syrdarya are very proud to be at the frontline of this reform. It is a huge responsibility – the responsibility to show health workers across Uzbekistan, and all the people we serve, what the path towards universal health coverage can look like."
Position
Head of the Regional Health Department in Syrdarya
60-Second Summary
Fact
Uzbekistan is embarking on a far-reaching and ambitious reform agenda to improve the health of its whole population through universal health coverage. A pilot project in Syrdarya Oblast will provide lessons for the whole country.
Why it matters
Uzbekistan's health system previously relied on hospitals and specialist clinics for health services, while there was limited primary health care capacity. Vulnerable community populations suffered health and financial inequities as a result.
Expected Results
The people of Uzbekistan will access health care without suffering financial hardship; primary health care, financial and service delivery reforms will ensure patients receive quality, affordable care close to their community.
In Practice
WHO, through the UHC Partnership, provided technical support to the government to lay the foundations for a robust and sustainable health system, and to maintain reform processes, alongside strong health security measures, during COVID-19.
Dilshod Soliev, 40, has a kidney problem that has required him to undergo hemodialysis on a regular basis for the past few years at the Syrdarya regional hospital in Uzbekistan.
"It was difficult to receive the care I needed. I waited in long queues, and single-use devices and filters were not available. I had to wait a week to receive test results," Dilshod said.
Now, hope for more effective health care closer to the community is on the way for Dilshod and many others with chronic conditions. The government is promoting a renewed emphasis on population health management where family physicians with a teams of nurses will play a central role in prevention of chronic diseases, early detection and long-term care.
Strengthened primary health care (PHC) teams with rationalized hospital care and the optimal joint use of resources will lead to successful health system reform. A Syrdarya Oblast multiprofile centre is part of a pilot project to strengthen health service delivery. More importantly, the lessons learned from the project will inform the rollout of effective services at community-based levels across the whole country. 
Dr Azam Kholmatov works in the Syrdarya Oblast multiprofile centre and said, "I am proud that my region was selected as pilot site for the health systems reform. With the implementation of state health insurance and planned changes, more people in Uzbekistan will be able to receive better quality services under this benefit package." 
Image/s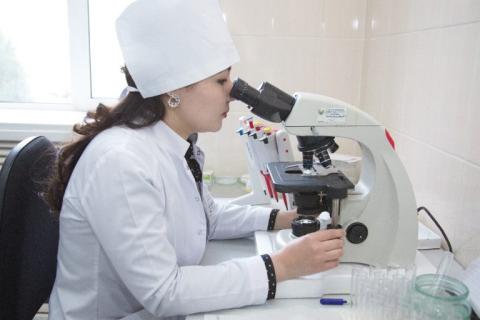 Health care worker inspects a sample using a microscope in a primary health clinic in Uzbekistan. February 2019.
©WHO/Anna Usova
Image/s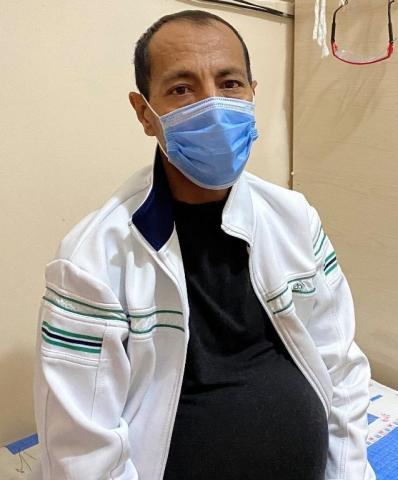 Dilshod Soliev has visited the Syrdarya regional hospital in Uzbekistan on a regular basis for the past few years.
©WHO/Elena Tsoyi
Reforming the health system to achieve UHC
Uzbekistan's health system required reforms in three areas: quality of services, equity in health financing and efficiency in health spending. From 2019-2025 the government is embarking on a far-reaching and ambitious reform agenda with an overall objective for Uzbekistan to improve the health of the whole population through universal health coverage (UHC).
WHO, through the UHC Partnership, has provided technical support to the government throughout the process, to lay the foundation for a strong and sustainable health system. Uzbekistan is among the 115 countries and areas to which the UHC Partnership helps deliver WHO support and technical expertise in advancing UHC with a PHC approach. The Partnership is funded by the European Union (EU), the Grand Duchy of Luxembourg, Irish Aid, the Government of Japan, the French Ministry for Europe and Foreign Affairs, the United Kingdom – Foreign, Commonwealth & Development Office and Belgium.
WHO supported the development of a legal foundation for the health system transformation, including a Presidential Resolution establishing mandatory health insurance and a strategy for piloting service delivery reforms in Sydarya Oblast. The government's intention is to scale up these reforms to the entire country by 2025. This includes:
Strengthening service delivery in PHC to ensure that patients are treated more efficiently, without always having to go to a hospital, closer to their communities.
Establishing a State Health Insurance Fund to finance a guaranteed package of PHC services and reduce out-of-pocket expenses, and
Restructuring service delivery systems in public hospitals to address high expenditure associated with tertiary level facilities.
It is expected that these reforms will contribute to effectiveness and responsiveness, equity and efficiency, and, in turn accelerate progress towards UHC.
Image/s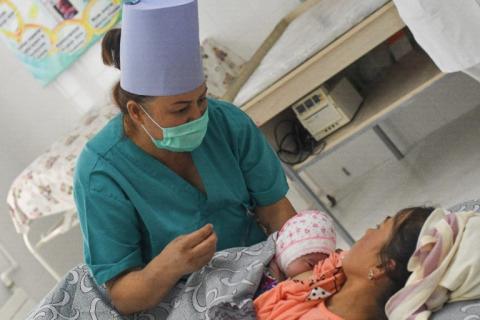 An Uzbek midwife in traditional high hat helps a woman who has just given birth to breastfeed her baby. October 2019
©WHO/Malin Bring
Syrdarya Oblast at the forefront of reform
Primary health care reforms are central to addressing issues of health inequity in Uzbekistan. The country has a large and fragmented network of single-disease hospitals and specialist clinics that complicated efforts to use health resources efficiently. There was a heavy dependence on hospitals for health care services, partly due to under-resourced PHC centres and low uptake of outpatient services. The system needed to enhance quality of care, good management and strategic governance. The limited capacity to deliver services at community level and to ensure access for vulnerable populations contributed to serious health and financial inequities.
The new service delivery reforms promote the provision of PHC services that are evidence-based. They also expand the role and functions of family physicians, nurses and other health care professionals in early detection and health services for disease prevention.
Syrdarya Oblast is at the forefront of these latest reforms and will operate a pilot project from June 2021 to the end of 2022. It comprises five components of a new model including health service delivery, health governance and management, health financing, digitalization and project management. The first results of the pilot will be gradually replicated in other regions of the country in 2023-2025.
"Within the framework of this pilot project, a state-guaranteed package of free medical services and medicines will be approved, multi-professional teams of medical specialists will be formed, and a unified e-platform for monitoring the population's health will be established," said Azizov Abdulla Abdusalamovich, Deputy Minister of Health of the Republic of Uzbekistan.
Image/s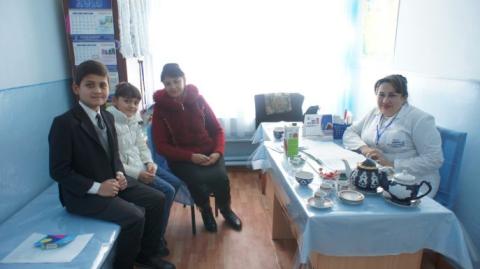 A mother and her two children visit a health professional in a primary health care centre. 2015
©WHO
The key goal is to improve the coverage and quality of services, while reducing the financial hardship of patients. Every person in the region needs to be aware of her or his health rights, with access to a state- guaranteed package of services. Already, previous efforts to reform PHC has had a number of positive impacts in the country, with good geographical access to PHC services achieved, even in rural areas. But there is still much more to be done to eliminate inequities and improve access to quality, affordable services at the community level.
"In 2019, as the leader of the Syrdarya regional health department, I was invited to a Ministry of Health policy dialogue of health system reform. At this meeting, recommendations for comprehensive reforms were presented, and my region was asked to pilot those reforms. When I first heard about creating multi-profile teams at the primary care level, limiting access to narrow specialists and restructuring the hospital sector, I was opposed. I simply could not see how such ambitious reforms could be implemented," recounted Dr Rustam Yuldashev, Head of the Regional Health Department in Syrdarya. He has been an active participant in the transformation of ambition and practice.
He explained: "Now, after one and a half years of joint work, of the Ministry of Health with the Ministry of Finance, and other ministries, and with the support of WHO, I am convinced. Together, we have developed, step-by-step, a new model for delivering services, supported by a new model of financing them. I am fully committed to leading the pilot project in Syrdarya region."
Image/s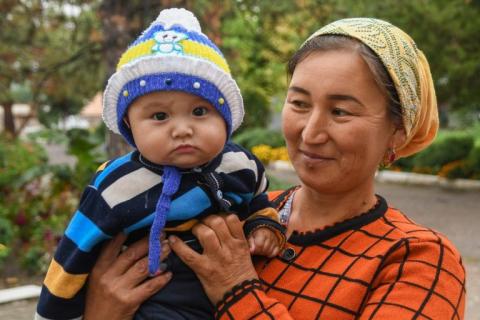 An Uzbek mother holds her small child. The Government of Uzbekistan aims to improve the health of the whole population through achieving universal health coverage. October 2019
© WHO/Malin Bring
A Syrdarya team of health specialists is heavily engaged in the pilot project design. With high-level government and WHO support through the UHC Partnership, the team has helped build local capacity through training of trainers and mentoring visits.
"The health workers of Syrdarya are very proud to be at the frontline of this reform. It is a huge responsibility – the responsibility to show health workers across Uzbekistan, and all the people we serve, what the path towards universal health coverage can look like," added Dr Yuldashev.
In the future, PHC centres will be equipped with medical brigades comprising a family physician as well as nurses and midwives. At the later stage of the reform, centres will also be equipped with multi-disciplinary teams to better prevent and tackle noncommunicable or chronic diseases and to ensure the integration of social care and public health services at PHC level.
PHC networks or "unions" will also share health resources and work between outpatient centres and primary hospitals to ensure integration, optimal and efficient usage of resources and avoid duplication of service delivery. These reforms in service delivery are supported by a shift in the way services are purchased, moving away from payments for inputs among individual providers to payment for outputs among networked providers. Instead of facilities receiving line-item budgets for staff and supplies, a union of PHC providers will receive a flexible payment for each person registered in the district it serves, and for each admission.   
Image/s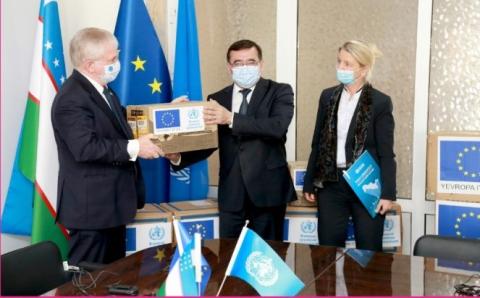 Handover ceremony of personal protective equipment to the Central Office of the Service of Sanitary and Epidemiological Welfare and Public Health of the Republic of Uzbekistan, as part of the joint EU/WHO project.
©WHO
Health sector reform in the midst of COVID-19
Reforms were underway when the COVID-19 health crisis emerged. Uzbekistan had its first confirmed case on 15 March 2020 and by the start of 2021, had recorded over 77,000 cases with 614 deaths.
WHO worked with the government to develop a strategic preparedness and response plan for COVID-19. WHO and its partners also provide support to the government in the areas of risk communication and community engagement, country operations, logistics and procurement, emergency public health measures, clinical and health interventions, surveillance and laboratory support.
To maintain the momentum of the important transformation of the health system, WHO, in part through the UHC Partnership, participated in high-level meetings, facilitated technical working groups, shared guidelines and good practices, and continued to review and revise draft legislation. To allay government concerns about implementing service delivery and health financing reforms in the midst of a pandemic, WHO provided additional evidence and facilitated several rounds of discussion.
Dr Lianne Kuppens, Representative of the WHO Country Office for Uzbekistan said,  "In the spirit of collaboration embodied by the UHC Partnership, intersectoral action led by the President's Administration has been key to the adoption of such comprehensive reform in delivery and financing, and now, its implementation. WHO has worked closely with the whole of the Government of Uzbekistan, almost daily, from instant messaging to formal dialogue and training, and virtually, when that was the only option available."
Image/s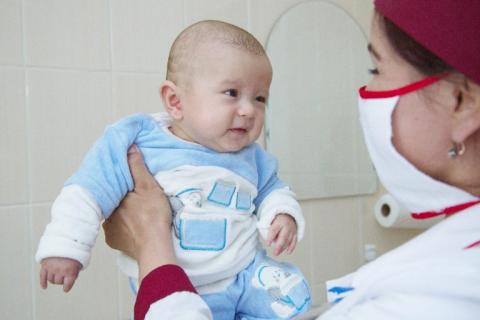 A nurse holds a baby in a primary health care clinic in Uzbekistan, where routine immunizations for children are taking place. February 2019
©WHO/Anna Usova
The process of rebuilding consensus within the Government of Uzbekistan provided an opportunity to further engage other health development partners in the Syrdarya pilot. WHO convened regular meetings with all health development partners, as well as ad hoc meetings with key partners in health financing such as the World Bank, Asian Development Bank and German Development Bank. These partners joined WHO in expressing support for the reforms and commitment to collaborate in their implementation.
In addition, the National Action Plan for implementing the International Health Regulations (IHR 2005) was approved by the Ministry of Health in January 2020 and the country is moving forward with practical steps. Uzbekistan requested a Joint External Evaluation (JEE) of IHR, which provides a great opportunity for the country to identify possible gaps in all areas of emergency health system preparedness, including developing joint national action plans, strengthening multi-sectoral coordination mechanisms, establishing Emergency Operation Centres and other important emergency preparedness components.
This emergency preparedness, along with the broader health system reforms taking place, will better protect Uzbekistan from epidemics and other health emergencies in the future. Deploying health resources at the PHC level will alleviate the burden on hospitals and support the management of risk factors that may complicate the prevention and treatment of outbreak diseases.
Moving towards people-oriented PHC, with equity in service delivery, supports health security and a resilient health system, and ultimately paves the way for a fairer, healthier society.