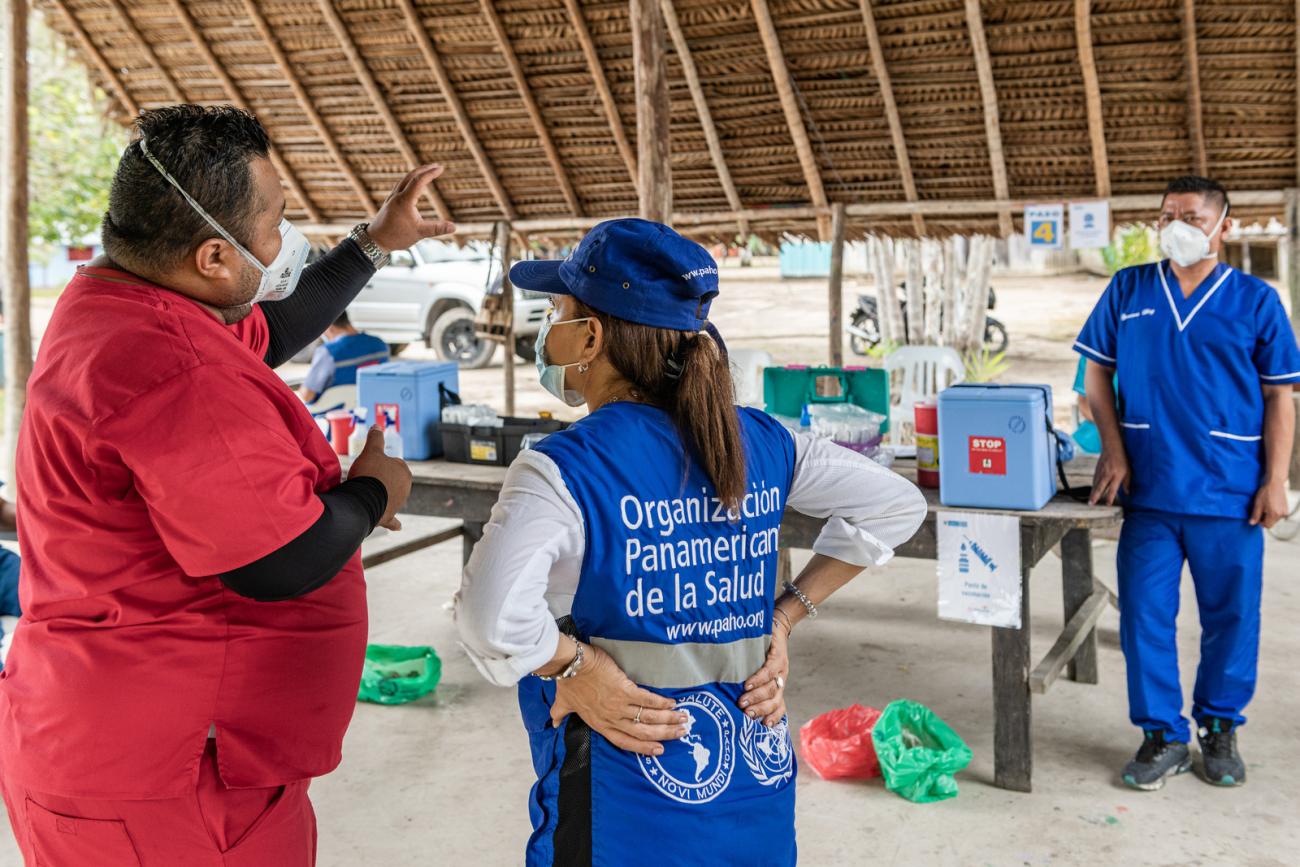 NEWS ARTICLE
UHC2030 Related Initiatives champion action to strengthen health systems
At the Seventh Global Symposium on Health Systems Research many of the UHC2030 Related Initiatives will be showcasing current outcomes and efforts in making health systems more equitable and resilient.
7th Global Symposium HSR2022, 31 October – 4 November
The Seventh Global Symposium on Health Systems Research (HSR2022) organised by Health Systems Global (HSG), comes at a time when more than ever we need collaboration and collective learning to build strong health systems that will support a healthy, fair and safe world. The theme for HSR2022 is "Health Systems Performance in the Political Agenda: Sharing Lessons for Current and Future Global Challenges". Focused on the high-level political agenda and on the ground realities, HSR2022 is set to provide a catalytic forum where we can come together to share, raise awareness, advocate for change, and develop partnerships for action.
Less than one year out from the 2023 UN High-Level Meeting on UHC (UN HLM), we face a critical moment where we need leadership to prioritise investment in resilient and equitable health systems. Achieving universal health coverage (UHC) and health security is dependent on this action. UHC2030 represents the global movement for stronger health systems to accelerate progress towards UHC. UHC2030 convenes  a group of Health Systems Related Initiatives  made up of international partnerships and alliances committed to promoting the principles of the UHC2030 Global Compact for Progress towards UHC and common approaches to strengthening health systems embedded in Healthy Systems for Universal Health Coverage - a Joint Vision for Healthy Lives, the UHC Key Asks and  Action on health systems, for universal health coverage and health security. At the HSR2022 symposium many of the UHC2030 Related Initiatives will be showcasing current outcomes and efforts in making health systems more equitable and resilient. Not all the Related Initiatives will present at HSR2022 but collectively the group represent a comprehensive, aligned, resourceful and powerful community and partnership for strengthening health systems and achieving UHC and health security.
Orienting health systems towards a primary health care approach
The Primary Health Care Performance Initiative (PHCPI) works to elevate primary health care (PHC) policies as a path to achieving UHC. The Allies for Improving PHC  convened by PHCPI, recently published an open letter urging leaders to prioritise PHC approaches. At HSR2022 the PHCPI will present new ways of measuring primary health care at a subnational level. The satellite session "The Power of Subnational Measurement Innovation to Strengthen Primary Health Care Post-COVID: Lessons from Four Countries" will showcase studies in assessing PHC in Costa Rica, Colombia, Ghana and Kenya.
The UHC Partnership (UHC P) is one of WHO's largest platforms for international cooperation on UHC and PHC. Read this blog to learn more on the UHC Partnership's role in supporting countries efforts towards UHC, through a PHC approach and why it is crucial now for global health agencies to continue reinforcing strategic and technical leadership as well as operational research towards UHC in countries.