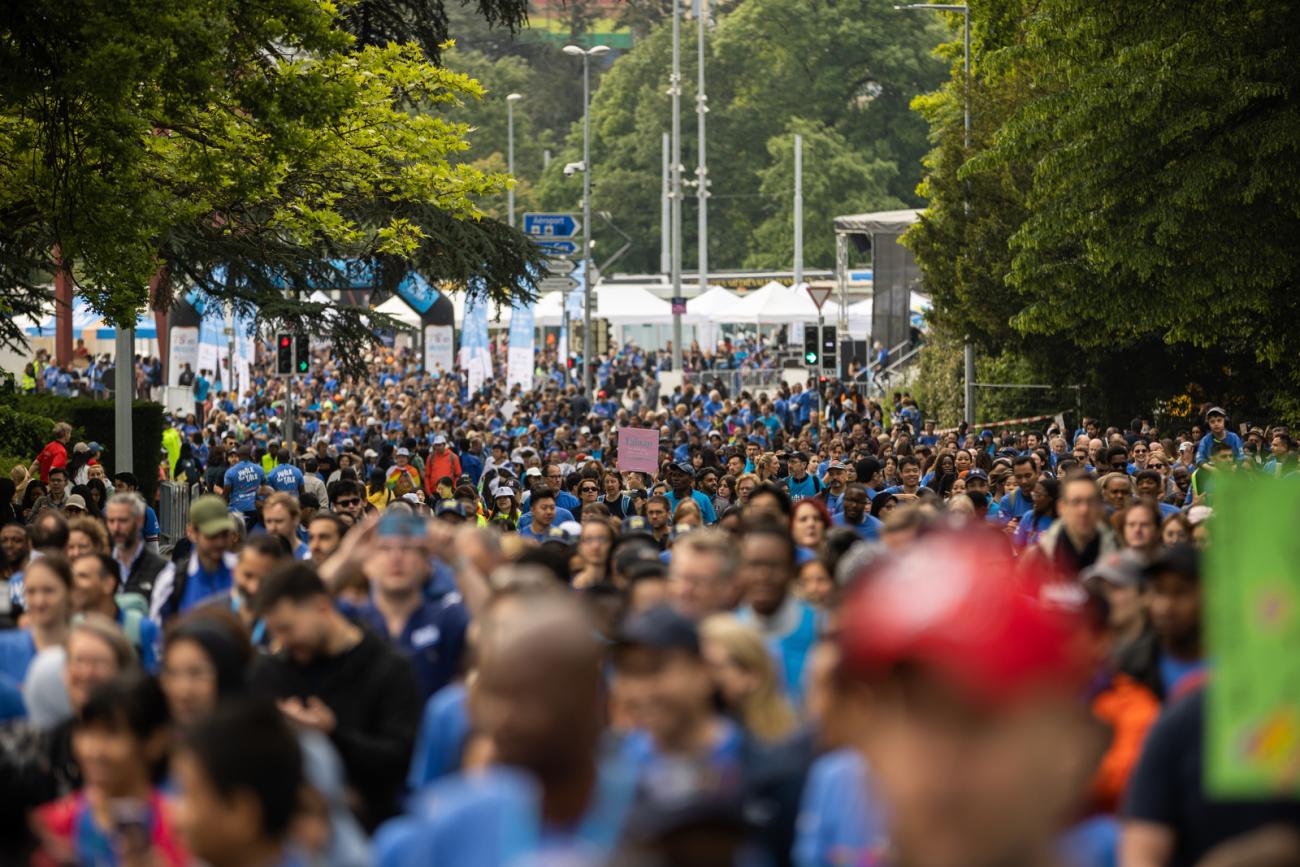 NEWS ARTICLE
More than 7000 join the 4th edition of Walk the Talk in Geneva: Health for All Challenge
WHO together with Swiss and Geneva partners, the UN family, Member States, athletes, local sports clubs, and health partners came together on Sunday 21 May 2023, to celebrate the importance of healthy lifestyles and to kick off the Seventy-sixth World Health Assembly.
"I am very happy to see so many people from all over the world today for our fourth Walk the Talk: Health for All challenge. This day is also an opportunity to come together to celebrate our shared commitment to health for all, our work to address the challenges posed by the COVID-19 pandemic and to celebrate WHO's 75th anniversary," Dr Tedros told the crowd, "In this 75th year of WHO, we look forward to working with all of you for a healthier, safer and more equitable world. So have fun, team up and take action for health for all".
Image/s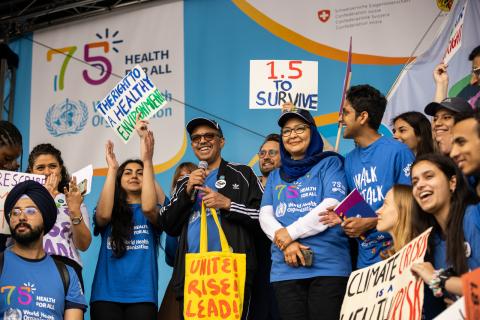 Guests of honor included Mauro Poggia, President of the Geneva Council of State, Jacinda Ardern, former Prime Minister of New Zealand, Didier Fisher, President of the Group Grenat Foundation, Ethiopian athlete Derartu Tulu and Kenyan runner Paul Tergat. Place des Nations in Geneva woke up this Sunday morning with many activities, including warm-up sessions The led by the University Hospital of Geneva and the Mexican Permanent Mission to Geneva led the warm-up sessions, followed by performances by the dance superstars World renowned dancer and development advocate Sherrie Silver, from Rwanda and, Norwegian hip-hop dance group sensation The Quick Style.
In a special appearance, Sherkhan, the eagle of Geneva Servette, helped start the 3 kilometre and 4.2 kilometre routes, which were taken by approximately 7000 participants, who ran, walked or used their wheelchairs.
One of the walkers, Malaika, expressed her enthusiasm at the end of her achievement: "I am happy to have been able to take part in this event which raises awareness of humanitarian causes which are so crucial nowadays. Every step I took on this walk symbolises my commitment to a better world, where health and wellbeing is available to all."
Yoga classes, football and hockey demonstrations were held on the Place des Nations, with African music and Tongan dance playing in the background. All these free activities were aimed at promoting a healthy lifestyle.
Image/s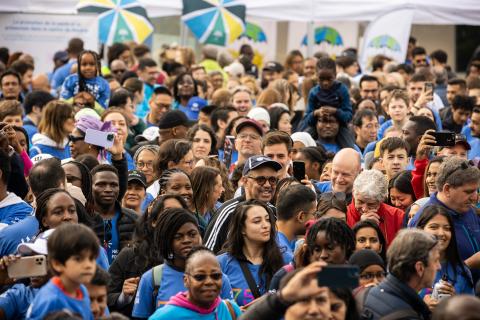 Walk the Talk, the event that promotes health for all
The World Health Organization would like to congratulate the 7000 participants who participated. It would also like to thank all the WHO staff who volunteered to make the event a success, as well as the City and Canton of Geneva authorities, the Swiss Confederation, and the UHC Partnership.
This article was originally published in the WHO website.
Watch the video