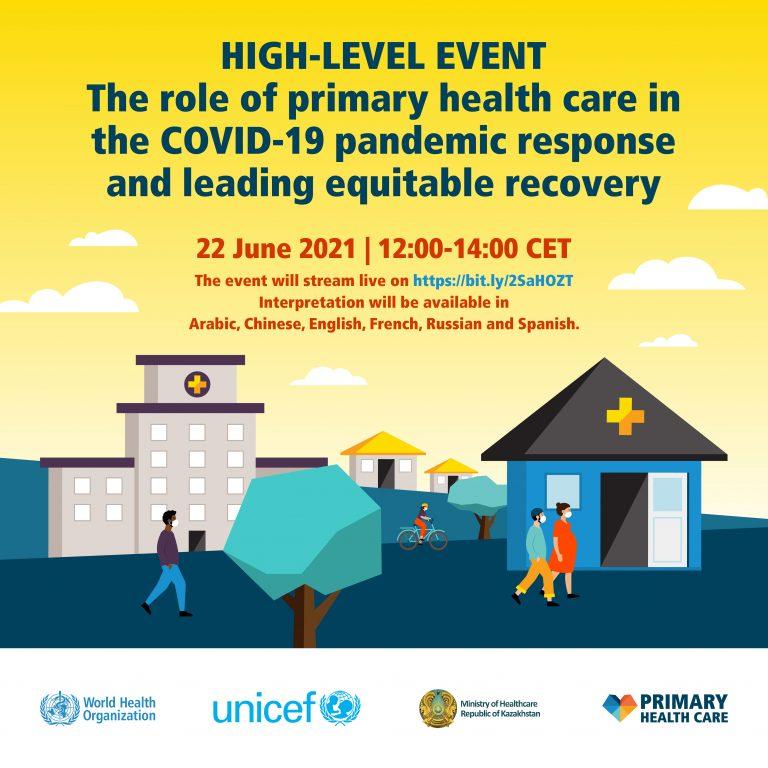 EVENT
High-level event: The role of Primary Health Care in the COVID-19 pandemic response and leading equitable recovery
High-level event: The role of Primary Health Care in the COVID-19 pandemic response and leading equitable recovery
22 June 2021 12:00 - 14:00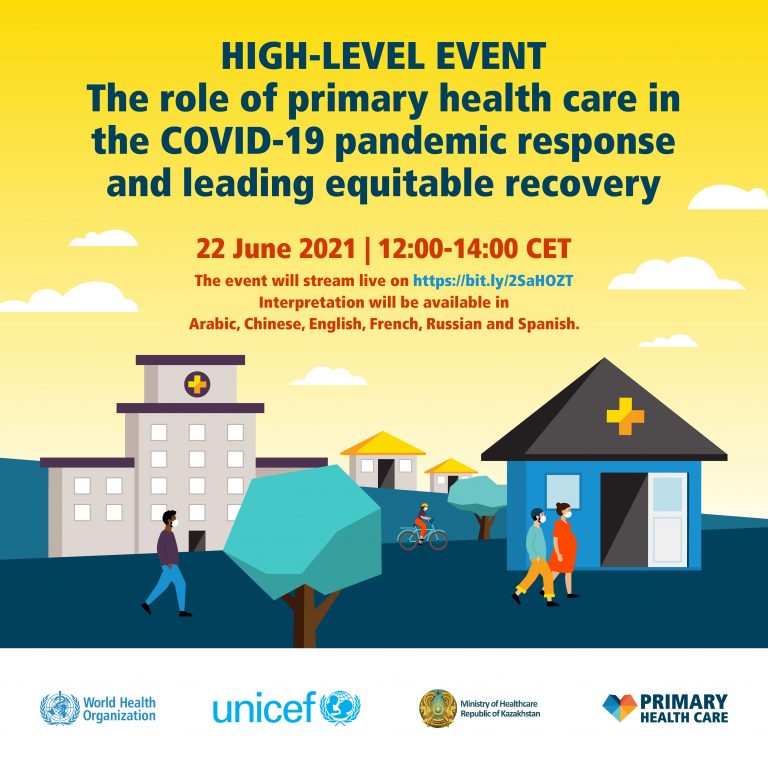 Description

Last year, the whole world witnessed no country that was 100% ready to overcome the challenges of the global pandemic. The current epidemiological situation associated with the COVID-19 pandemic has highlighted the urgent need to ensure continuous access to essential health services without which, there is an increased indirect morbidity and mortality. In the emergency situations, like the COVID-19 pandemic, primary health care (PHC) plays a substantial role in prevention, preparedness, response and recovery – and in ensuring the continued access of the population to essential health services, thus preventing an increase in morbidity and mortality from causes not directly related to the coronavirus.  PHC also has a role to play in improving the equity of efforts to manage health emergencies and maintain health service access, with effective involvement of communities as partners.
The event aims to:
call on political leaders worldwide to reaffirm the importance of primary health care in the fight against the COVID-19 pandemic and other health-related emergencies.
share best practices and success stories of strengthening primary health care to facilitate COVID-19 response (including COVID vaccine roll-out), promote equitable recovery and boost health system resilience.
discuss national health care systems' prevention and preparedness for future health emergencies and the international community's role.
discuss the Primary Health Care Operational Framework to strengthen health care systems and support countries to scale up national efforts to strengthen primary health care.
improve communication to facilitate preparations for the inclusion of primary health care in the UN General Assembly 2022 Agenda.
WATCH THE EVENT   DOWNLOAD FLYER

UHC Partnership and primary health care
The UHC Partnership brings WHO's technical expertise in health systems strengthening to 115 countries and areas, supporting governments in accelerating progress towards universal health coverage (UHC) through a primary health care approach.
Read our stories from the field to learn more about the ways countries are transforming their health systems through primary health care to emerge stronger from COVID-19 and protect everyone from future threats to health.