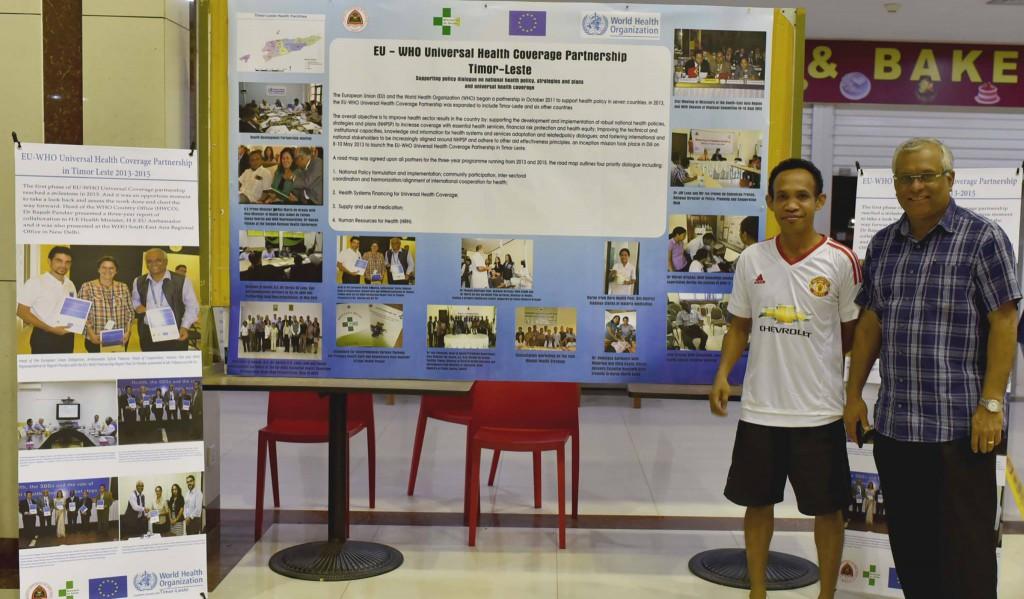 EVENT
EU-WHO Partnership Showcase at the EU expo in Dili, Timor-Leste
EU-WHO Partnership Showcase at the EU expo in Dili, Timor-Leste
Location/Venue
Timor Plaza in Dili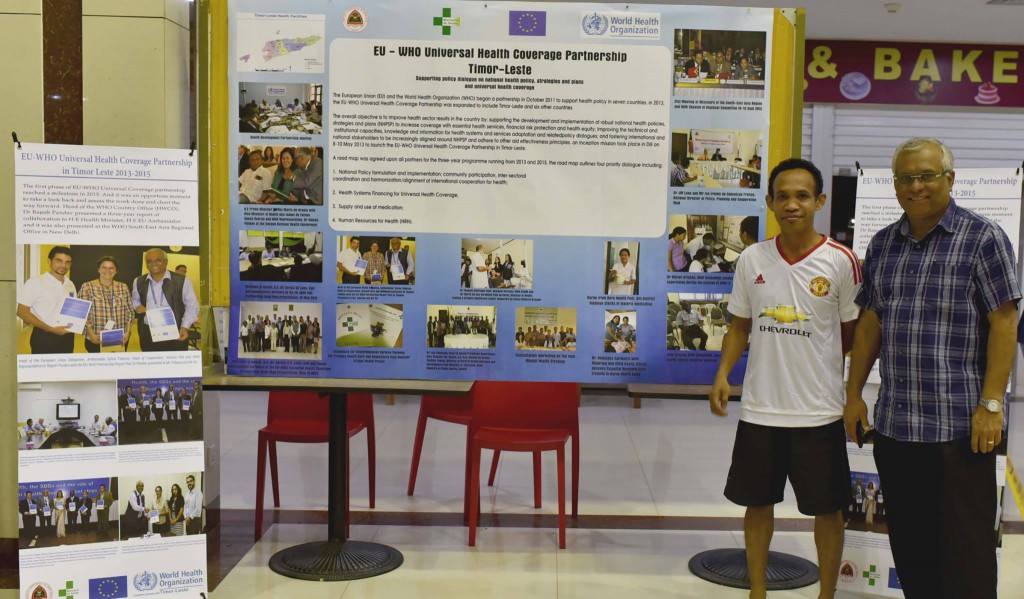 Description
EU-WHO Partnership Showcase at the EU expo in Dili, Timor-Leste
The European Union (EU) Delegation, to Timor-Leste to mark its 7th anniversary in the country showcased its collaborative work in different areas of development on May 08, 2016 at Timor Plaza in Dili. The World Health Organisation (WHO) Country Office for Timor-Leste and EU has had a long standing partnership in the healthcare sector, under which some major work has been done over the years, which range from capacity development to developing guidelines. At the expo, one of the highlights was the EU-WHO collaboration and its achievements.
The objective of the partnership has been to improve the health sector results by supporting the development and implementation of robust national health policies, strategies and plans (NHPSP) to increase coverage with essential health services, financial risk protection and health equity; improving the technical institutional capacities, knowledge for health systems and service adaptations and related policy dialogues; and fostering international and national stakeholders to be increasingly aligned around NHPSP and adhere to other aid effectiveness principles.
The expo showcased, in a snapshot, the work was done under the collaboration. The ambassador of the EU Delegation, Ms. Sylvie Tabsesse personally visited the WHO stand and went over the content on display.