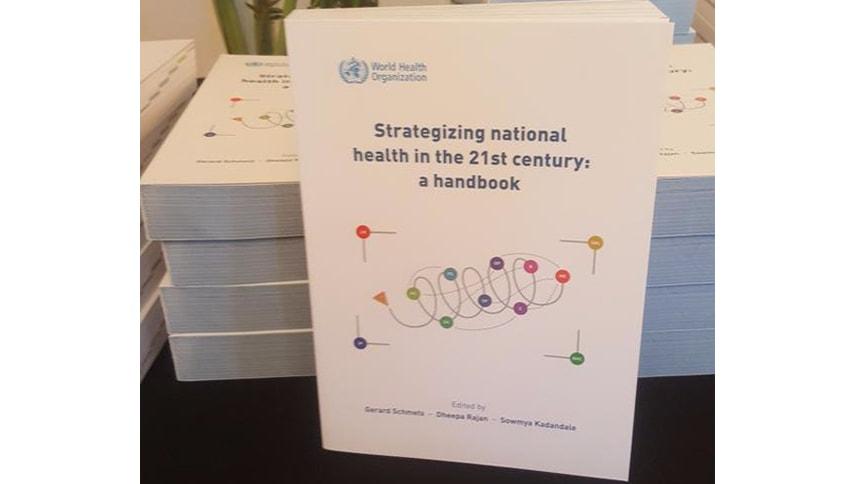 EVENT
Book launch & evening cocktail: Strategizing national health in the 21st century – a handbook
Book launch & evening cocktail: Strategizing national health in the 21st century – a handbook
25 May 2017 18:00 - 19:30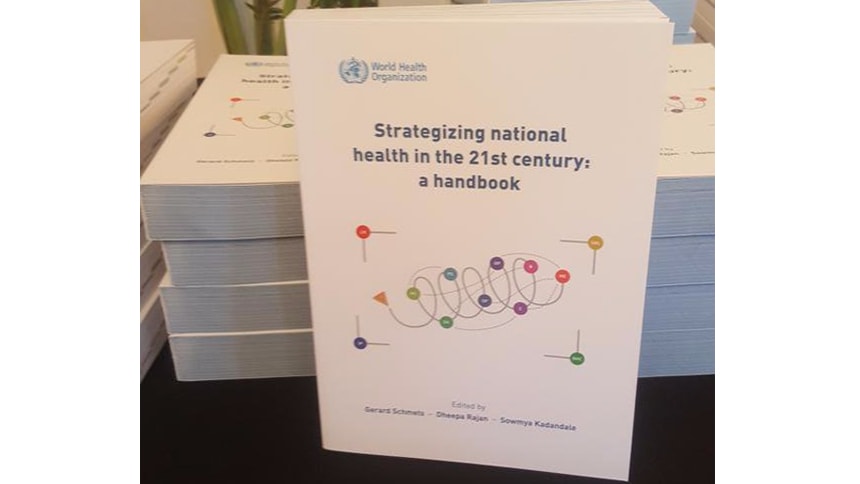 Description
On the occasion of the 70th World Health Assembly, the Department of Health Systems Governance and Financing will be launching its flagship publication entitled Strategizing national health in the 21st century:  a handbook.
This book is designed as a resource for providing up-to-date and practical guidance on national health planning and strategizing for health. It establishes a set of best practices to support strategic plans for health and represents the wealth of experience accumulated by the World Health Organization on national health policies, strategies and plans (NHPSPs).
More information on the handbook can be found on the UHC-P webpage and on the WHO webpage on health systems.
The invitation-only launch event will take place from 18:00 to 19:30 on Thursday 25 May 2017 at the Restaurant Vieux Bois just outside the Palais des Nations.