Image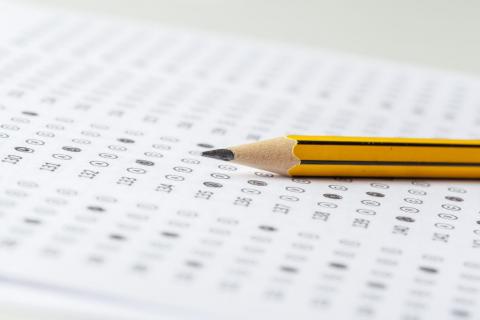 COVID-19 and tobacco surveillance
The chronic conditions and the weakened immune response caused by tobacco use predispose smokers to severe respiratory infections. Based on the available evidence, tobacco smoking is associated with a poorer prognosis in COVID-19. To promote further research and better understanding of the risk factors, it is important to record the tobacco use status of the patients.
Resources are available to support the integration of tobacco questions to patient records and epidemiological surveillance, and to update the evidence base:
Individual-level progression of COVID-19 infection (COVIDprog) study, Finland
The hosting institute of the WHO FCTC Secretariat's Knowledge Hub on Surveillance, the Finnish Institute for Health and Welfare (THL), has launched a national COVIDprog-study with the aim of investigating how individual factors, including genetic determinants and lifestyles, affect the causation of severe coronavirus infections.
The subjects in the study will fill in questionnaires about their general state of health and lifestyles. In addition, data from national registers and the results of diagnostic tests routinely carried out at the hospital while treating COVID-19 patients, including laboratory results and blood pressure readings, will be used in the study.
Tobacco use and vaping (the use of electronic cigarettes) are among the studied lifestyle factors in the COVIDprog-study. The measures used in the questionnaire are similar to measures used in the Finnish adult population health surveys for tobacco control monitoring.
To facilitate information exchange in the implementation of the Article 20 or the WHO FCTC, with the permission of the COVIDprog-study, we are sharing the English translations of the tobacco and nicotine use questions of the COVIDprog-study questionnaire.
More information of the study is available here.
Tobacco and vaping questions in the COVIDprog-study questionnaire (THL):
Have you ever smoked in your lifetime?
Have you smoked at least 100 times (cigarettes, cigars or a pipe) in your lifetime?
Have you ever smoked regularly (almost every day for at least one year)? How many years in total?

I have never smoked regularly
I have smoked regularly for _____ years

How old were you when you started smoking?
Do you smoke currently (cigarettes, cigars or a pipe)?

yes, daily
yes, occasionally
not at all

When was the last time you smoked? If you smoke continuously, tick option 1.

yesterday or today
2 days-1 month ago
1-6 months ago
6 months-1 year ago
1-5 years ago
6-10 years ago
more than 10 years ago

How much on average do you smoke every day or did smoke before you gave up smoking? Mark all types of tobacco that you smoke. If you have not smoked the product in question at all, enter 0.

manufactured cigarettes _____ a day
hand-rolled cigarettes _____ a day
a pipe _____ a day
cigars _____ a day

Do you currently use snuff?

yes, every day, _____ doses
occasionally
not at all

Do you currently use electronic cigarettes that contain nicotine?

yes, daily
yes, occasionally
no, I don't