Image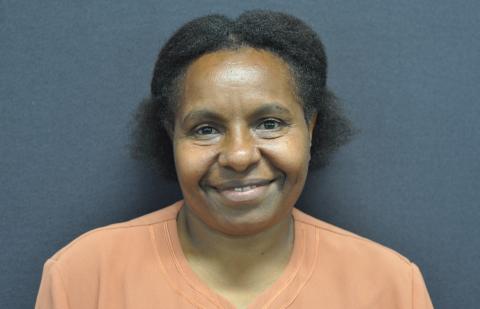 Vicky Wari has taken many approaches to addressing noncommunicable diseases (NCDs) in Papua New Guinea (PNG) throughout her career.
She started by using her clinical skills as a Health Extension Officer at a hospital in the northern town of Wewak. She then shifted to public health, spending nine years supporting the health of communities in regional PNG. And now, as Program Manager for NCDs at the National Department of Health, she is using public policy to address NCDs in her country and harnessing the power of the law.
Vicky and her team helped develop PNG's Tobacco Control Act 2016 and are currently working on tobacco control regulations that she hopes will make a positive impact on health in PNG. "I'm hoping that smoking prevalence will reduce, thus reducing NCDs and improving quality of life for the people of my country," she says.
It has been a significant project, but she is grateful to have training and technical support from the McCabe Centre. Vicky and her colleagues attended the McCabe Centre's intensive legal training course in 2015.
At the training, Vicky says she found a "network of professionals that are speaking the same language as I am." She gained a deeper understanding of how laws can effectively reduce tobacco use and prevent NCDs, and she says she felt empowered to move her NCD projects forward.
"The McCabe Centre training gave me the confidence I needed," she says.

 

"At the same time, the McCabe Centre gives me a team that is there for me when I need help either to develop laws and regulations, or when we are faced with a lawsuit from industry."
Challenges from industry are a major obstacle for countries implementing tobacco control laws, but governments can overcome them with legal capacity, resources and political will. Vicky encourages others working in tobacco control to stay the course and, where necessary, to step up their efforts. "I would encourage everyone to maintain and increase their pace [to keep ahead of industry]," she says.