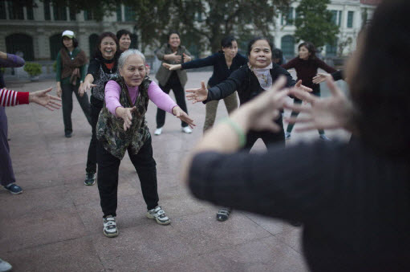 Metrics are a standard way to measure or evaluate something. WKC aims to study measures for how well countries are monitoring their progress on achieving Universal Health Coverage (UHC) – given the challenges of population ageing.
What is our focus?
Monitoring UHC in the context of ageing
WHO and the World Bank developed a UHC monitoring framework as a global reference to determine progress towards coverage and financial protection. Yet, this instrument may not fully capture UHC in the context of ageing populations, where health systems are adapting to the needs of older persons with more complex conditions. WKC is working with researchers to study how countries are measuring and monitoring coverage of essential health services, financial protection, quality and equity when they are facing the challenges of population ageing.
Adaptation and validation of metrics and monitoring tools
The Japan Gerontological Evaluation Study (JAGES) has developed standardized tools to collect information about health outcomes and the determinants of health among older populations in Japan. These findings are used to improve local and national policies. WKC has helped to document this unique instrument and lessons for other countries.  WKC is now working with researchers in Malaysia and Myanmar to adapt and validate these tools.
To ensure that research is put into practice at country level, the WKC will establish a knowledge hub for researchers and policy-makers so that countries can learn from each other.
Why is this important?
"What gets measured gets done." Monitoring systems help countries focus on whether they are successful in extending access to services and financial protection for vulnerable groups.