WKC was established nearly 25 years ago with strong financial and material support and collaboration from the Kobe Group.[1] It functions as a department of WHO Headquarters, and as the only World Health Organization entity in Japan, it has both a global and a local mandate.
Since the start of the global outbreak of COVID-19, our contributions to the community in Kobe and Hyogo prefecture have focused on communicating and disseminating the latest technical information and public guidance. This is a core part of our local engagement mandate to raise awareness and advocate for the health of all citizens.
WKC's first and most critical actions have focused on translating the latest technical information and public guidance into Japanese, working closely with government officials of Kobe City and Hyogo prefecture.
So far, we have translated over 40 WHO guidance documents which are disseminated on our website and through social media. WKC continues to translate WHO's Disease Outbreak News for Kansai regional officials, and our Technical Officer, Dr. Ryoma Kayano, gives weekly updates to professionals in Kobe City and Hyogo Prefecture.
WKC is using digital media to disseminate key messages on COVID-19 in Japanese as widely as possible. The Centre is collaborating with the UN Information Centre and other UN agencies in Japan to translate and amplify social media messaging and has created a special page on WKC's Japanese website. Here the public can find general information, government officials and health care workers can access technical guidance and an explanation about how to read the WHO daily situation report.
In solidarity with the health workers and citizens of Kobe
As part of the Kobe community, in April, WKC supported Kobe City's "blue light" tribute to frontline health workers and donated over 1000 masks to the city. WKC's Director, Dr Sarah Barber, wrote a letter of support to the city, emphasizing 4 Be's: Be Safe, Be Smart, Be Kind, Be Kobe.
The media is a critical stakeholder in reporting accurate information about COVID-19 and how to stay healthy. We contributed to the Kobe Newspaper's special series on COVID-19 and conducted interviews to share key health messages. Technical staff have also provided information on proper handwashing to the media.
The pandemic has shown that COVID-19 respects no borders. The best defense is preparedness, investing in strong health systems and primary health care. WKC stands with the people of Kobe and Japan. Together we can overcome this health threat. 
---
[1] Hyogo Prefecture, Kobe City, the Kobe Chamber of Commerce and Kobe Steel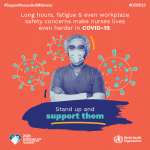 This year, World Health Day on 7 April is dedicated to the critical role that nurses and midwives play in keeping the world healthy. It takes place as the world is grappling with the COVID-19 pandemic. Nurses and other health workers are at the forefront of the response, putting their own lives at risk as they provide high quality support and care. Without nurses, there would be no response.
This year is also the bicentenary of the birth of Florence Nightingale, who pioneered modern nursing. Her leadership emphasised sanitation, good hygiene and hand washing to prevent infectious diseases. This link, made less than 200 years ago, is still our first defence against COVID-19. Today we pay tribute to Florence Nightingale, and all nurses and midwives everywhere. They are the largest component of the health workforce, and backbone of any health system.
A strong nursing workforce is vital to achieve national and global targets for Universal Health Coverage (UHC), emergency preparedness and response, and the delivery of people-centred care. Having enough well trained, regulated and supported nurses and midwives can ensure that everyone, everywhere gets the healthcare they need.
Today, the WHO is releasing the first global report on nursing, The State of the World's Nursing 2020. WHO and its partners urge investment in a massive acceleration of nursing education, jobs and leadership to ensure nurses get the support they need to keep the world healthy.
COVID-19 clearly demonstrates the importance and value of nurses to society. Let's celebrate them and thank them for their service.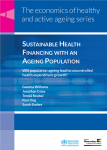 Sustainable Financing with an Ageing Population: Will population ageing lead to uncontrolled health expenditure growth?
Key messages
• Per person health expenditures are generally higher among older people than younger people – particularly in developed health systems. As such, policy-makers often assume that population ageing will result in unconstrained growth in health spending.
• However, by applying data on public health expenditure patterns by age from European Union (EU) countries to population projections for both the EU and Japan, we find that health spending growth attributable to population ageing will be marginal through 2060, adding less than 1 percentage point per year to per person annual growth.
• Applying the same public health expenditure by age data to population projections for Indonesia, we estimate the costs of "scaling-up" a health system to meet the care needs of an ageing population. We find that this too can be modest, especially if investments are made before a large share of the population is at older ages, and if scaling-up is spread out over time.
• In recognition that future expenditure patterns may vary due to a number of other factors that relate to changes in the age-mix, we develop a series of hypothetical scenarios where per person health expenditures are even higher for older people compared with their younger counterparts than the most recent EU health expenditure data suggest.
• However, even in the most "extreme" hypothetical scenario presented here, designed to be consistent with an increase in the volume, price, intensity and coverage of services for older people under the public health budget, population ageing only increases the overall EU health spending share of GDP in 2060 by 0.85 more percentage points than it would according to projections based on current expenditure by age patterns; 1.00 more percentage point for Japan; and 1.67 percentage points more for Indonesia, assuming that health spending is scaled-up to reach the EU average over 15 years.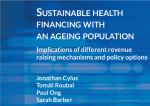 Sustainable health financing with an ageing population: implications of different revenue raising mechanisms and policy options
Key messages-
Population aging affects a country's ability to generate revenues for health.

 We simulate the effects of population ageing on the ability to raise revenues for health from income taxes, goods and services taxes, property taxes, and social contributions. We find that:

For countries with a relatively younger population currently undergoing a rapid population age-structure transition, all revenue sources have the potential to grow considerably over the medium to long-term. The challenge is to improve tax collection and the priority given to health to take advantage of this potential

For countries with a large share of the population at older ages, revenues from social contributions linked primarily to the labour market are expected to decline substantially as a result of population ageing.

Three general policy options could address declining labour market-related social contributions due to population ageing. They include

expanding the revenue base by increasing the number of contributors, such as by increasing migration rates or raising pension ages

increasing the rate of taxation on social contributions, and

diversifying the mix of financing sources.

Simulations suggest that these strategies in isolation are unlikely to fully compensate for the shortfall in revenues in countries that depend heavily on the labour market to finance health care.
Health and long-term care financing systems that are heavily reliant on labour market-related contributions may need to be redesigned if they are to continue to generate sufficient, stable revenues in the context of population ageing. This will require political commitment and a willingness to prioritise health.

This research underscores the importance of moving away from financing health through labour-related contributions and premiums, and as a result de-linking entitlement to care from the payment of contributions. Taxation policies can ensure health financing is both sustainable and equitable.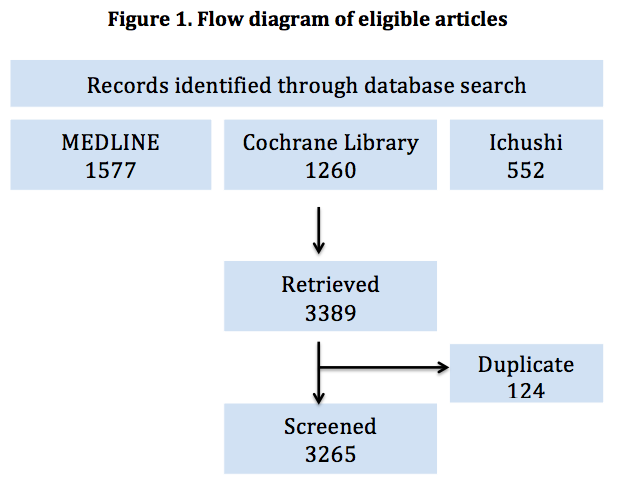 Background
Non-communicable diseases (NCDs) are among the largest contributors of preventable deaths... Read More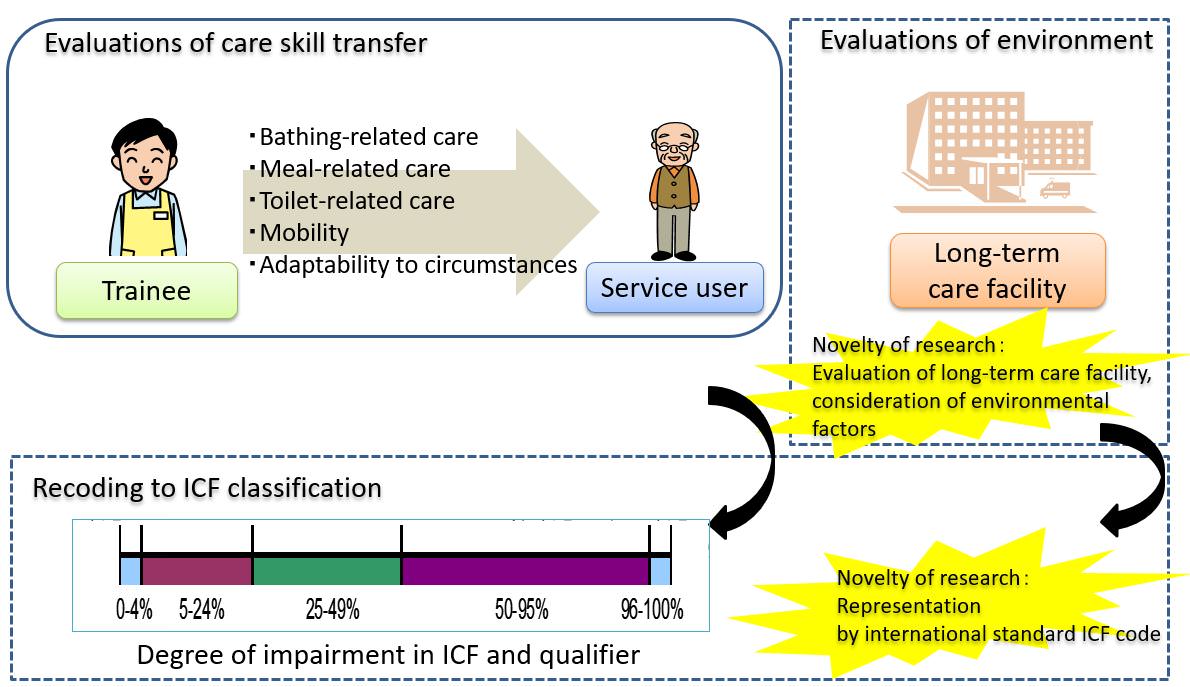 Background
With growing numbers of... Read More