Technology and social innovations for an ageing Asia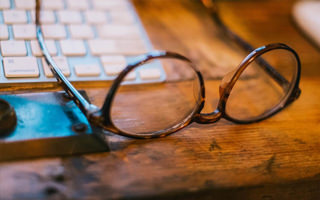 Implementation:
Start of Project: March 2016; Completion of book chapter: July 2017; Publication of book chapter: 2018
Implementing partners:
National University of Singapore
Location of research:
Asia
Total Budget: 8,000 USD
In March 2016, the WHO Kobe Centre was invited to participate in a workshop on Comparative Ageing Policies in Asia at the Lee Kuan Yew School of Public Policy, National University of Singapore. There, participants developed the outline for a book, entitled "Ageing in Asia", to be published in 2018. This book will offer an overview of how ageing influences policies throughout Asia, and cover social, economic and demographic trends, health and social issues relevant to the health of older people, and the role of technology and social innovations.
Objectives
The WHO Kobe Centre prepared the chapter "Technological and social innovations for an ageing Asia". The chapter comprised of (a) a review of social innovations that support the re-alignment of health and social policies in response to population ageing; and (b) a review of innovative technologies and the role of Health Technology Assessments in health and social care for ageing populations.
Results
The review of (a) focused on three policy domains: pension and financial security, universal health coverage, and community-based approaches.
Experiences in Japan and the Republic of Korea have demonstrated that improving pension systems have yielded significant benefits in providing safety nets for older people, including protection from catastrophic health expenditure. Other parts of Asia would benefit from innovations in pension schemes to provide financial security for demographics with limited pension entitlements. Policies relying on family caregiving also need to be addressed.
The adoption of universal health insurance in Japan in 1961 has contributed greatly toward the achievement of universal health coverage. Even in countries with universal health insurance, however, out-of-pocket expenditures and health care costs are problematic for older persons on a low or fixed budget. High out-of-pocket costs also increase inequities in access to health technologies. Countries such as China will have to address growing shortages of health workers. Social innovations will support universal health coverage in Asia by addressing gaps in health systems and policies.  
Social innovations that supplement services offered by state institutions have had a largely positive impact throughout Asia. Successful community-based interventions in Viet Nam and Japan have empowered older people to retain their well-being even in the face of disease, disability, and health decline.
The review of (b) revealed low-cost, disease-specific products, such as smartphone applications in India to manage physical disabilities after a stroke, to more costly ones with broader application, such as exoskeletons used by older workers in Japan. Assistive health technologies that maintain function at older age is a particularly active area for innovation. Wider adoption of telemedicine and remote monitoring systems has the potential to make home-based care safer and accessible, especially in remote areas. Mobile health (mHealth) technology services can improve monitoring of chronic conditions and function in older people, as demonstrated in China with older diabetics and their family caregivers. Further research is needed, however, to ensure that mHealth technologies are appropriately designed and targeted to the end-users' needs.
Health technology assessments (HTA) have been implemented in several countries to support decision-making processes and health reforms, especially with regards to facilitating market entry, providing insurance coverage, and ensuring accessibility of technologies for older adults. Asia has been a leader in developing HTA. Most HTA agencies in the region are now part of the HTA Asia Link Network as well as the International Network of Agencies for Health Technology Assessment (INAHTA). To realize the full potential of technological innovations, strategic partnerships between industry, NGOs, and governments are needed for policies and regulations that create accessible, affordable, and appropriate innovations that deliver impact at scale.
The comparative study of policies related to Technological and Social Innovations for an ageing Asia is to be published by end of 2017 as a book chapter in 'Ageing in Asia' published by World Scientific Publishing.