Adaptation and validation of tools for monitoring the health of older people in Myanmar and Malaysia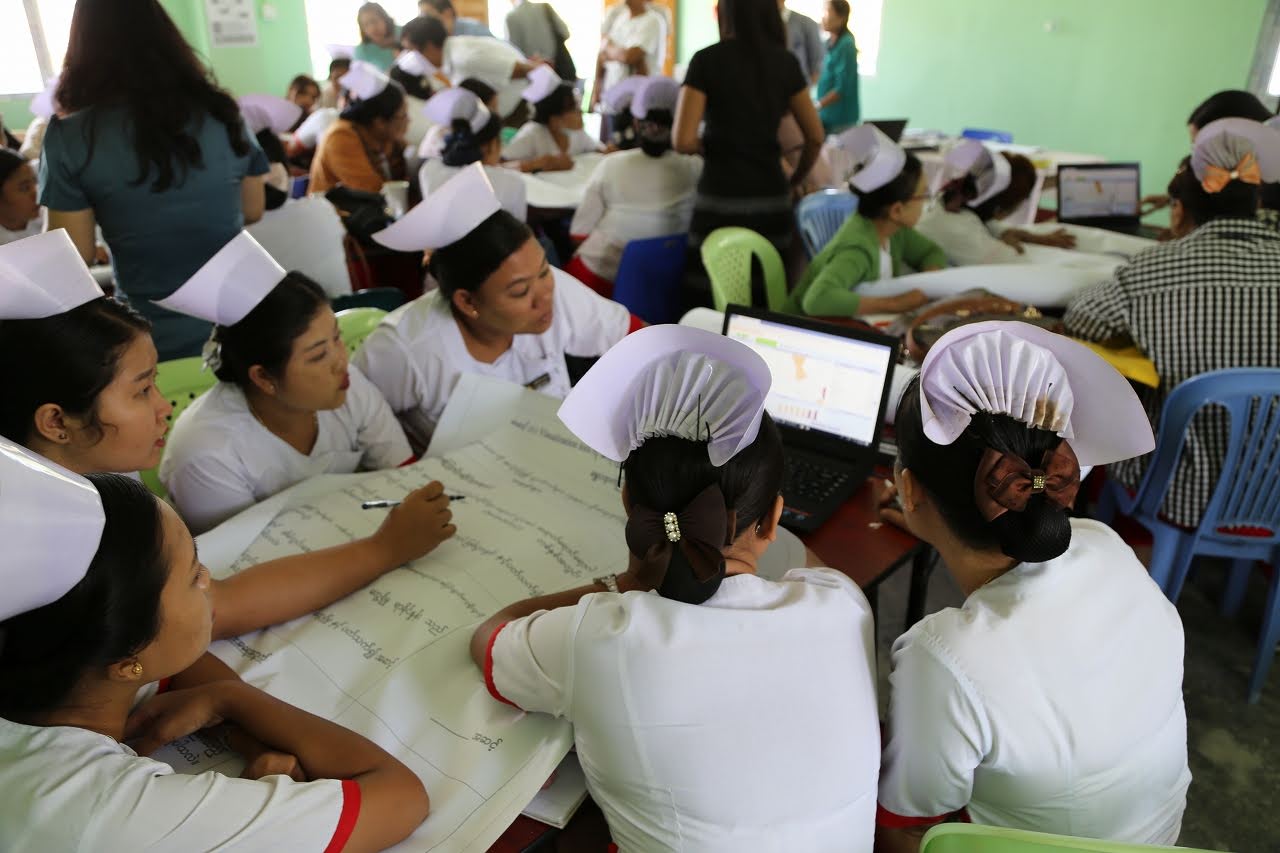 Implementation:
December 2018 to July 2020
Implementing partners:
Lead research institution: National University of Malaysia
Other participating research institutions: Niigata University; National University of Malaysia; National Center for Global Health and Medicine, Japan; University of Tokyo; and, Chiba University
Principal investigator: Dr Shamsul Azhar Shah, Department of Community Health, Faculty of Medicine, National University of Malaysia
Location of research:
Malaysia and Myanmar
Total Budget: US$ 60,000
Background
Presently, older people comprise a small share of the total population in Malaysia and Myanmar. In both countries, it is projected that this share will double in the next 30 years, which has strong implications for advancing UHC. As populations age, the capacity of health systems to effectively manage comorbidity will be essential given its high prevalence among older people. Appropriate services need to be delivered at the primary level – not at tertiary facilities which are few and far between – to make them accessible for older people who often have mobility restrictions. Specific risk profiles of older people vary by gender and other socioeconomic factors. However, the health and social service needs and coverage of older populations are poorly understood. The study aims to develop a standardized tool to measure health and functional status in older populations based on the rich experience of research from Japan on ageing and health, using the Japan Gerontological Evaluation Study (JAGES).
Goal
To develop a survey tool that can be used to measure health, functional status and health inequalities among older populations.
Methods 
Pilot testing to adapt and validate the JAGES tools for application in Malaysia and Myanmar.
Population-based survey of older people in selected areas of Malaysia and Myanmar using the adapted tool.
Results
Adapted versions of the JAGES survey questionnaire were developed, validated and applied to collect data from a total of 2,400 older people (60 and above) in selected rural and urban areas of Malaysia and Myanmar.
Results from Malaysia show that 74.5% of respondents report being diagnosed with multiple chronic conditions; 40% report being ill in the past 12 months; but only 36.5% report always seeking care when ill. Female gender, poorer perceived health and walking impairments were among the factors associated with foregone care.
Results from Myanmar show that women were more likely than men to report poorer health conditions as well as functional decline, controlling for age and other factors. Some risk factors such as underweight were more common in rural areas whereas others such as being homebound were more common in urban areas.
Conclusions
This study demonstrated that the JAGES instrument could be adapted for use in vastly different contexts to yield information which could help inform national and local policies for accelerating progress toward UHC in the context of population aging. The instrument could be adapted for use in other countries, making cross-country comparisons and benchmarking also possible. 
Publications
Safian N, Shah SA, Mansor J, et al. Factors associated with the need for assistance among the elderly in Malaysia. Int J Environ Res Public Health. 2021;18:730. doi: 10.3390/ijerph18020730
Win HH, Nyunt TW, Lwin KT, et al. Cohort profile: healthy and active ageing in Myanmar (JAGES in Myanmar 2018): a prospective population-based cohort study of the long-term care risks and health status of older adults in Myanmar. BMJ Open 2020;10:e042877. doi: 10.1136/bmjopen-2020-042877
Association between depressive symptoms and objective/subjective socioeconomic status among older adults of two regions in Myanmar. Accepted for publication by PLOS One.
Translation and reliability test of a Bahasa Malaysia version of the Japan Gerontological Evaluation Study (JAGES) questionnaire. Under review by the Malaysian Journal of Medicine and Health Science.
Differences between Myanmar's rural and urban older populations in the factors affecting depressive symptoms. Under review by Social Science & Medicine.
Association between happiness and objective/subjective socioeconomic status among older people in Myanmar. Under review by BMJ Open.