Measuring Universal Health Coverage in Relation to Care for Older People: A Scoping Review with Specific Consideration for the Iranian Context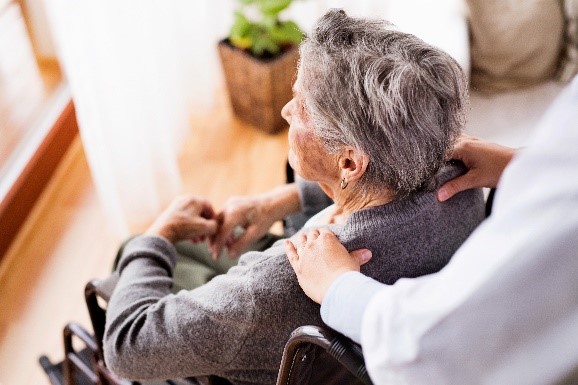 Implementation:
April-December 2019
Implementing partners:
Lead research institution: Health Economics and Management Research Centre, Iran University of Medical Sciences
Principal investigators: Dr Aziz Rezapour and Seyede Sedighe Hosseinijebeli, Health Economics Department, School of Health Management and Information Sciences
Location of research:
Iran
Total Budget: US$ 19,500
Background
Population ageing is a global demographic trend which has significant implications for a health system's ability to progressively attain universal health coverage (UHC) - that is, to ensure that all people can obtain needed health services without experiencing financial hardship.  An older population has substantially different health needs and service accessibility challenges compared to a younger population.  Iran is among the countries in the WHO Eastern Mediterranean Region which are expected to see a rapid rise in the number of older people over the next decade.  It represents a middle-income country where monitoring approaches are needed to guide health system development toward the progressive realization of UHC in the context of population ageing.
Goal
To develop a national framework for monitoring UHC progress with a focus on older people's care in low- and middle-income countries.
Methods                                                                                                                                                                          
A scoping review was conducted to identify and classify themes and indicators that are relevant to monitoring UHC in relation to older people's care.  Two distinct search strategies were used: one aimed to capture measurement and monitoring concepts in relation to UHC and ageing more broadly, and another focused on the UHC targets of service coverage/access, financial protection, equity and quality in relation to older people's care.  A search was conducted in Scopus, ISI Web of Knowledge, PubMed, Ovid (including Cochrane database of systematic reviews) and ScienceDirect, as well as in the grey literature, with no restriction on date or language of the publication.  The main inclusion criteria were that the study must describe both the concept of care needed by older people and the measurement or indicators of UHC in relation to such care.  Screening and data abstraction were conducted by two independent reviewers.  A qualitative analysis of the data was performed to describe key charactericts of the selected literature, identify main themes and subthemes, and classify retrieved indicators under each theme.  The results of the literature review were discussed in two rounds of an expert panel review with Iranian researchers and local and national government officials to examine the relevance and feasibility of measuring the identified themes and indicators in Iran.
Results                                                                                                                                                                             
The search retrieved 18 437 records.  After removing duplicate records and title/abstract screening, 101 full-text articles were reviewed.  Finally, 35 documents were determined to meet the inclusion criteria and were included in the analysis.  Overall, the review found that no existing framework has been published for measuring UHC in the context of population ageing, and that global consensus is lacking on indicators related to older people's care.  Of the indicators extracted from the reviewed literature, 25 related to quality of care, 22 related to financial protection, and 10 related to service coverage and access, all pertaining to older people's care.  Others were more generic measures of population health, UHC or equity.  The expert panel identified several metrics that are not feasible to measure at the national or municipal level either due to the limitations of existing health information systems and surveys or the absence of related programs and structures.  They especially noted the challenges of measuring the indicators on "long-term care (LTC)" when there is no LTC insurance scheme or formal LTC systems.
Implications                                                                                                                                                                             
A common difficulty facing all countries is the lack of globally relevant guidance on measuring and monitoring progress toward the realization of UHC in the context of population ageing.  One of the priorities for Iran may be to develop methods for assessing the nature of informal care received by older people from family caregivers.  This can fill a critical knowledge gap and inform the development of formal LTC systems.  The challenge for many low- and middle-income countries will likely be developing a way to monitor a system for older people's care which is currently largely informal but which will soon transition into a more formalized system, and to assess the impact of that transition on the various dimensions of UHC, namely service coverage, financial protection, quality and equity.
Related PDF downloads: