Nurses have a critical role in advancing universal health coverage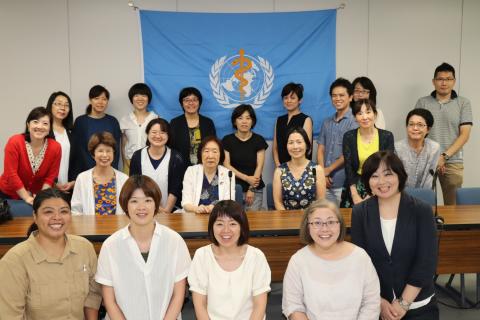 Nurses have a critical role in advancing UHC in Japan and other countries. This is the view of Dr Etsuko Kita, Chair of the Sasakawa Health Foundation whose training programme for nurse entrepreneurs has led to nurses establishing over 50 home-care nursing centres across Japan.
Dr Kita, formerly Chief of Field Support and Logistics in the Division of Emergency and Humanitarian Action at WHO in Geneva, brought 20 prospective nurse entrepreneurs to WKC on 1 August as part of their Kansai study tour to learn about WHO and WKC's work, especially on population ageing.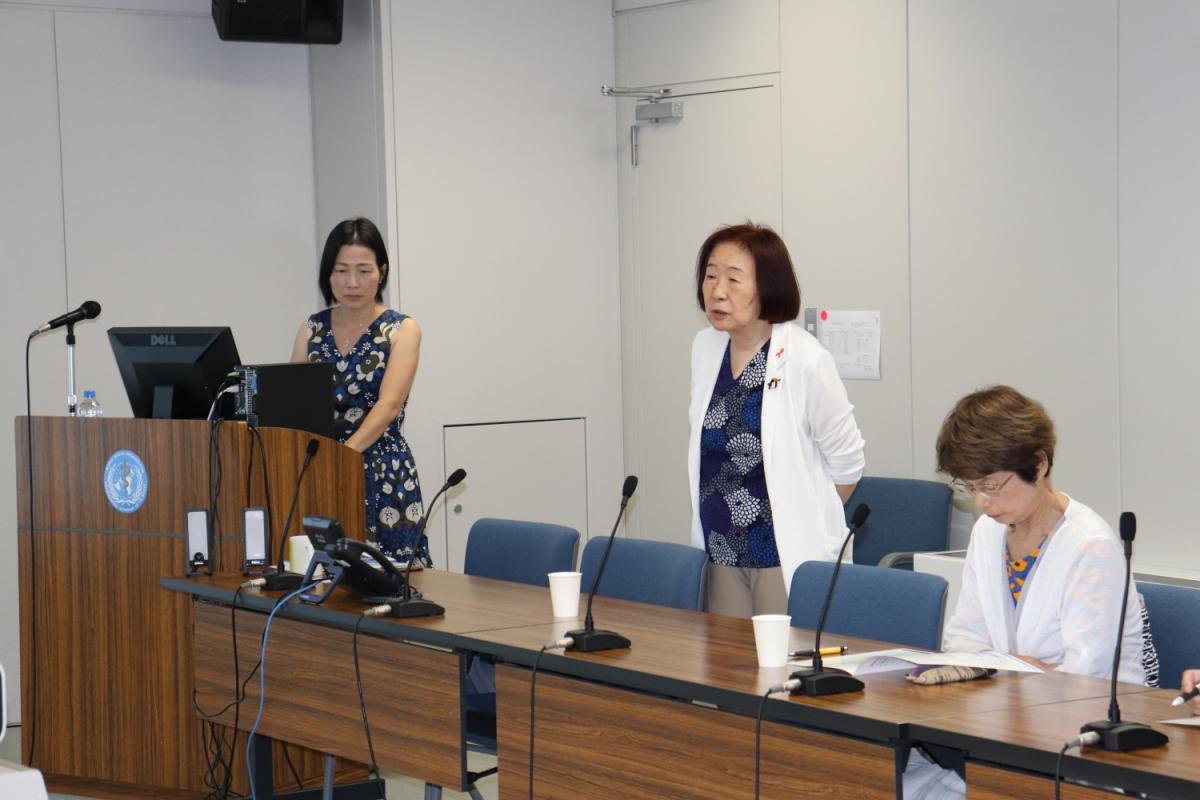 WKC's expert on metrics and measurement, Dr Megumi Rosenberg, gave an overview of WHO, its priority agenda on Universal Health Coverage (UHC), and discussed the global trend in population ageing. She presented examples of WKC's work on advancing UHC for ageing populations, and focused on metrics and measuring progress in this area.
With the programme now in its sixth year, Dr Kita emphasized the need for generating quality data from home-care nursing centres to develop an evidence base for improvement, and so contribute to advancing UHC in Japan.
Dr Rosenberg concurred, adding that the nurse entrepreneurs have a great opportunity to measure the impact of their innovative work and share important lessons learned with the global health community.