WHO/IFA Webinar Series: 28 February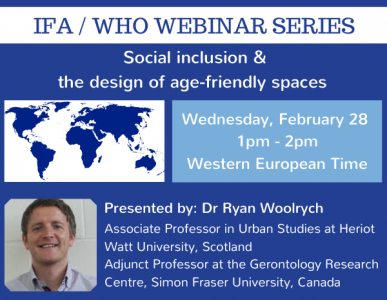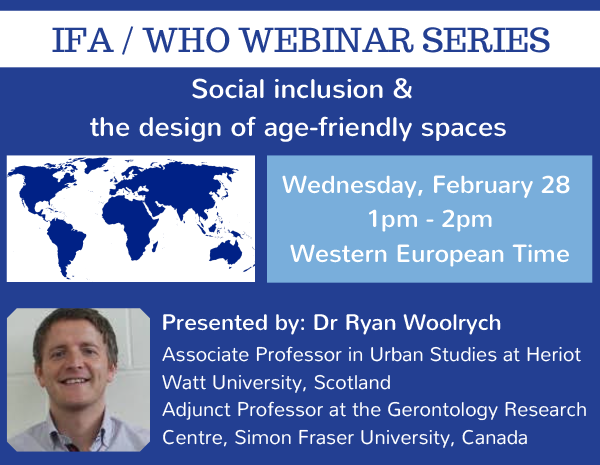 The International Federation on Aging and the World Health Organization Department of Ageing and Life Course are pleased to co-present the seventh instalment of the IFA/WHO Webinar Series.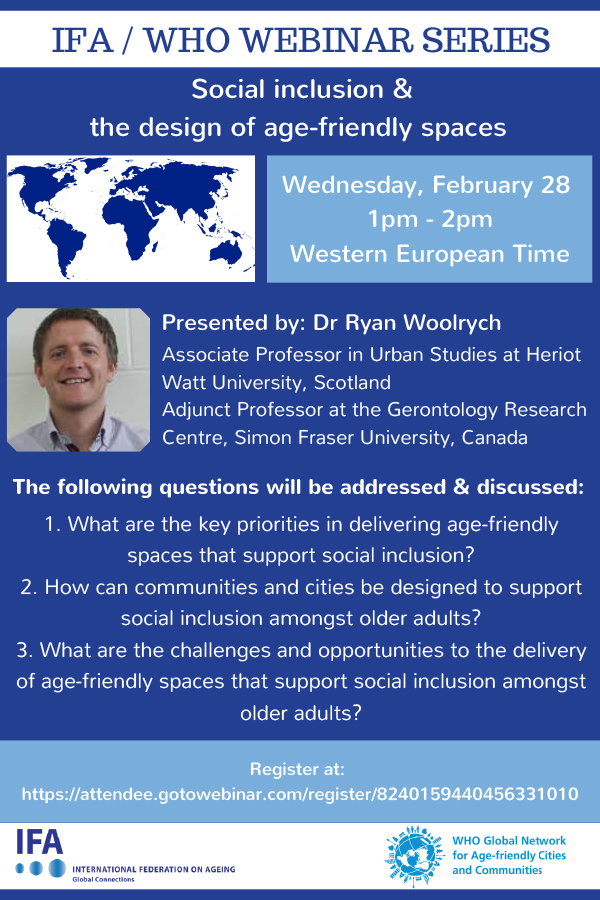 Speaker: Dr Ryan Woolrych, Associate Professor in Urban Studies at Heriot Watt University, Scotland; Adjunct Professor at the Gerontology Research Centre, Simon Fraser University, Canada
Time: Wednesday 28 February 2018, 1:00pm – 2:00pm Western Europe Time (UTC)
Topic: Social Inclusion and the Design of Age-friendly Spaces
Participation is free and registration is strongly recommended. Register at GoToWebinar
The IFA/WHO Webinar Series features experts from around the world exploring a number of critical and emerging topics on Healthy Ageing. All attendees are welcome – older adults, local, regional and national government policymakers, NGOs, clinicians, urban planners, and all those with an interest in building age-friendly environments.