Age-Friendly in Practice
---
"Age-friendly environments (such as in the home, community) foster healthy and active ageing by building and maintaining intrinsic capacity across the life course and enabling greater functional ability in someone with a given level of capacity"
In practical terms, age-friendly environments are free from physical and social barriers and supported by policies, systems, services, products and technologies that:
● promote health and build and maintain physical and mental capacity across the life course; and
● enable people, even when experiencing capacity loss, to continue to do the things they value.
Age-friendly practices help build older peoples abilities to:
● meet their basic needs;
● learn, grow and make decisions;
● be mobile;
● build and maintain relationships; and
● contribute.
In doing so, age-friendly practices:
● recognise the wide range of capacities and resources among older people;
● anticipate and respond flexibly to ageing-related needs and preferences;
● respect older people's decisions and lifestyle choices;
● reduce inequities;
● protect those who are most vulnerable; and
● promote older people's inclusion in and contribute to all areas of community life.
The WHO Age-friendly Cities Framework
The WHO Age-friendly Cities framework developed in the Global Age-friendly Cities Guide proposes eight interconnected domains that can help to identify and address barriers to the well-being and participation of older people.
These domains overlap and interact with each other. For example, respect is reflected in the accessibility of public buildings and spaces and in the range of opportunities that the city offers to older people for social participation, entertainment, volunteering or employment.
The lack of affordable public transport for example isolates older people who no longer drive in their homes and make participation in community life difficult, increasing the risk of isolation and loneliness. When transport is available and adapted to the needs of seniors, both in terms of scheduling and destinations, it enhances mobility and facilitates social participation and a sense of belonging in one's community.
It is equally important that older people continue to have a good reason to go out and participate. Cultural offers and entertainment that cater to the interests of older people, opportunities for volunteering or civic engagement contribute to a fulfilling and enjoyable older age.
8 interconnected domains of urban life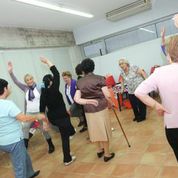 Community and health care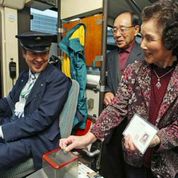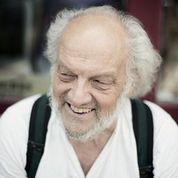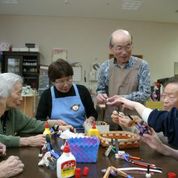 Social participation
—————–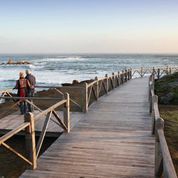 Outdoor spaces and buildings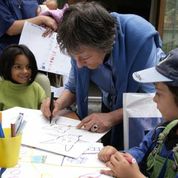 Respect and social inclusion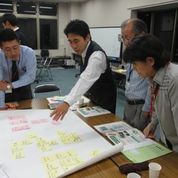 Civic participation and employment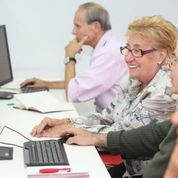 Communication and information
A short history of AFC
1991
2002
2007
2010
2011
2013
2015
2016
2017